VEOLIA WATER TECHNOLOGIES LAUNCH PACKAGE EXELYS – THE PLUG AND PLAY SLUDGE TREATMENT TECHNOLOGY
Did you know you can now produce 30-50% more biogas whilst reducing dry solids by up to 35% - on a smaller footprint with the brand new Plug & Play technology?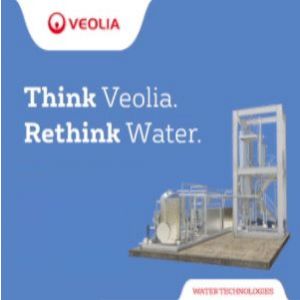 Veolia Water Technologies UK (Veolia) is running a webinar on 29th June at 2pm to explain the benefits of the Package Exelys™ sludge treatment technology. The webinar will last for 30 minutes with an opportunity to ask the Package Exelys™ expert, Andrew Gilbert, questions at the end.
Following the success of its full-size Exelys™ solution which combines thermal hydrolysis and anaerobic digestion technology, this new packaged version offers small and medium sized plants the complete standard Exelys™ process, and comes skid-mounted on pre-erected frames making it a Plug & Play product. This creates potential opportunities for a new set of customers - companies with smaller plants and less available space - to reap the benefits of the tried and tested Exelys™ system.
All the benefits of Exelys™ remain in the Package version combined with an additional set of well-thought-out features; Exelys™ has a proven track record of reducing post-digested dry solids by up to 35% and increasing the production of biogas by 30-50%, whilst operating on a smaller footprint and is guaranteed to have no odour issues. The package system is fully tested off-site which minimises commissioning time, making it ideally suited to rapid process upgrades, easy retrofits, or rapid installation made easy by the Plug & Play feature.
The Exelys™ process is part of the Thermal Hydrolysis technologies range developed by Veolia. The basic principle of a Thermal Hydrolysis Process (THP) is to heat up and hold dewatered sludge at 155-165°C for 20 to 30 minutes to break down the organic matter. This action makes it more soluble and hence more receptive to the anaerobic biomass for degradation. Thermal hydrolysis is also a way to sterilize the sludge, resulting in it exceeding the most stringent requirements for land application.
Exelys™ is used prior to anaerobic digestion to improve the digestion performances that result in less sludge and more biogas.