Journey to net zero – In focus: Tackling embedded carbon
On day four of our net zero webathon we will explore the complex challenge to reducing capital carbon and carbon embedded in industry construction projects. This is essential for a meaningful low carbon transition for the water sector. Following a review of key insights and lessons from the week to date, our specialist speakers will give insights into the steps they are taking to tackle capital carbon and embedded carbon by specifying low carbon construction techniques, using materials composed of post- consumer waste, off-setting carbon, reducing the carbon impact of decommissioning and more.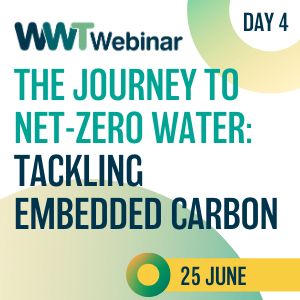 Webinar listeners can pre-submit questions, queries or challenges to our speakers, or submit these during the live event. To submit a question (anonymously) in advance, please use this form.
Confirmed speakers include:
David Riley, Head of carbon neutrality, Anglian Water
David Rose, Energy and Carbon Manager at South West Water
TIME: 11:30-12:30 (BST)