Journey to net zero – In focus: EVs and alternative fuels
significant factor int eh success or failure of the water sector's ambitions to reach net zero by 2030 will hang on its ability to decarbonise its transport footprint. On day three of our net zero webathon, we will therefore take a specific look at the challenges, opportunities and progress of the sector in adopting electric vehicles and other low carbon options for movement of people and equipment. Following a review of key insights and lessons from the week to date, our specialist speakers will share their experiences in greening fleets, reducing transport related emissions via more efficient working patterns and more.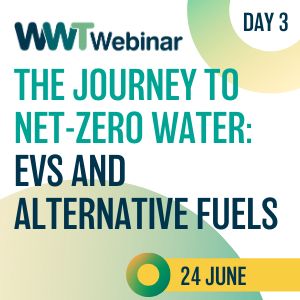 Webinar listeners can pre-submit questions, queries or challenges to our speakers, or submit these during the live event. To submit a question (anonymously) in advance, please use this form.
Confirmed speakers include:
Henrietta Stock, Energy and carbon manager, SES Water
Rachel Passey, Supply Chain Lead at Severn Trent Water
TIME: 11:30-12:30 (BST)