Journey to net zero – In focus: biodiversity and environmental rehabilitation
On the final day of our net zero webathon, we will examine the importance of water company efforts to increase biodiversity and rehabilitate natural environments across their land to delivering the sector's net zero ambition. Following a review of key lessons and insights from the past week, specialist speakers highlight challenges, opportunities and industry progress on this critical element in the industry's decarbonization agenda.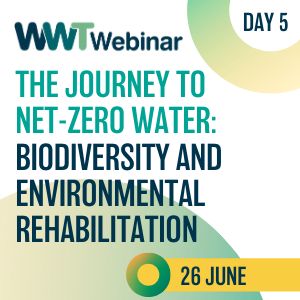 Webinar listeners can pre-submit questions, queries or challenges to our speakers, or submit these during the live event. To submit a question (anonymously) in advance, please use this form.
Confirmed speakers include:
Tony Harrington, Director of environment. Dwr Cymru Welsh Water
Trevor Bishop, Director, Water Resources South East...
TIME: 1.00pm-2:00pm (BST)