Inside Innovation: A new webinar series from WWT
Join the launch event for WWT's new webinar series Inside Innovation to hear SES Water's innovation manager Jeremy Heath talk through the highs and lows behind his recent leakage initiatives "heat map" project.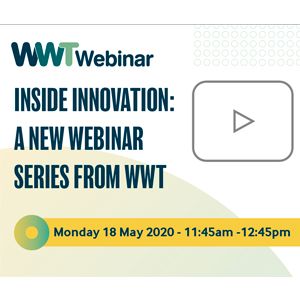 In this new fortnightly series, WWT's editors will interview a range of senior managers and directors responsible for innovation and technology uptake in UK water companies to get an inside perspective on some of the pioneering projects aiming to transform the ability of the sector to meet its grand challenges.
In this launch event, Jeremy Heath will talk about the significance of his recently published leakage innovation heat map which has categorised and mapped water company innovation schemes in England and Wales aimed at reducing and preventing leakage. He will share the challenges encountered and lessons learned in creating this new resource as well as his hopes for how it may now be used to drive transformational changes in leakage levels.
If you would like to submit a question for Jeremy Heath in advance of the event, please do so using the form below. Webinar registrants who listen to the live event will also be able to submit questions while the webinar is in progress.