How 21st century technology is transforming wastewater treatment
Discover what's new in the world of wastewater analysis technology and how you can leverage these technologies and increase your plant efficiency, reduce your budget and stay in compliance.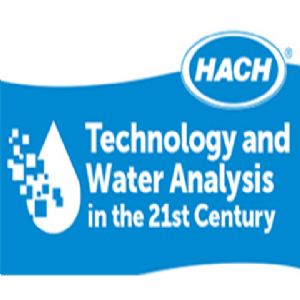 Scheduled to present:

For over 85 years Hach has been providing water analysis chemistries and instrumentation for wastewater monitoring. Claros, the Water Intelligence System is a breakthrough suite of software and connected instruments that turns data into powerful operational insights. Combining connected lab and process instruments with a new generation of process-aware software, groundbreaking technology from Hach delivers unprecedented insights to help you manage your water in real time and eliminate uncertainty. You can apply these new sources of intelligence across every aspect of operations, so you can turn data into decisions.
Presenters Include
Graham Meller
Technology and Water Analysis in the 21st Century,
Founder and Managing Director, Buttonwood Marketing Limited
Sean Graebner
Claros: The Water Intelligence System
Hach Company, Applications Development Manager
Daniel Fraser
Scottish Water Customer Success Story
Scottish Water, Project Manager