Yorkshire Water wants wipe companies to educate customers
Yorkshire Water has urged wipe companies to do more to encourage customers to throw wipes in the bin and not the toilet.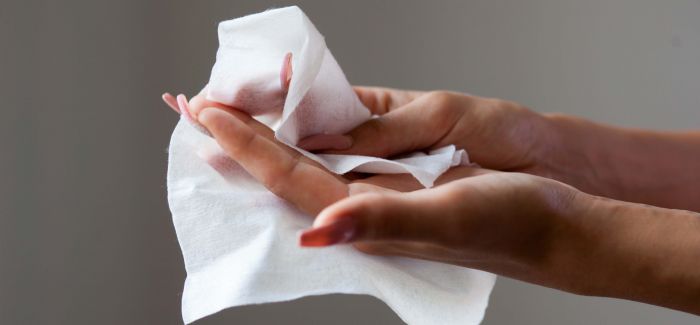 The water company said it is called out to more than 30,000 sewer blockages every year, costing £2.4M, with 40% of incidents caused by wipes.
Although some are labelled as flushable, wipes that contain plastic do not break down in the sewers like toilet paper, meaning they can cause pipes to block and waste water to come back up through toilets and sinks.
As part of Yorkshire Water's commitment to reduce the number of customers who experience sewer flooding incidents in their home by 70%, it has launched a new awareness campaign to raise awareness of the problem that flushing wipes can cause.
Tom Phillips, Customer Service Manager at Yorkshire Water, said: "Flushing wipes down the toilet can have horrible repercussions to our customers' homes. They do not break down and can quickly build up, causing blockages which are not only unpleasant but can cost homeowners a lot of time and money to clear up.
"There's a simple rule for things you should flush down the toilet: stick to the three Ps – pee, poo and paper. Many supermarkets are proactive and have warnings on the packaging. However, a lot of the major brands show little in the way of advice on how to dispose of wipes leaving many customers unaware of the consequences of flushing wipes down the toilet."
He added: "We would like wet-wipe manufacturers to increase the prominence of the 'no flushing' symbol on their packaging and let their customers know that wipes can cause blockages."
The campaign, which began in Leeds on Tuesday, will run across social media, and will include door drops and billboard advertising in targeted areas where wipes are the biggest cause of regular sewer blockages. These include Sheffield, Leeds and Huddersfield.
Yorkshire Water said it will be working with community hotspots and schools over the coming months to educate and inform people of the problems flushing wipes brings, providing them with alternative ways of disposal and to hear their thoughts on how the issue can be solved.