Yorkshire Water unveils £17M modernisation plans for Irton WTW
Yorkshire Water has unveiled £17M plans to modernise the water treatment works at Irton. The investment will improve drinking water and enable the site to meet the needs of future generations.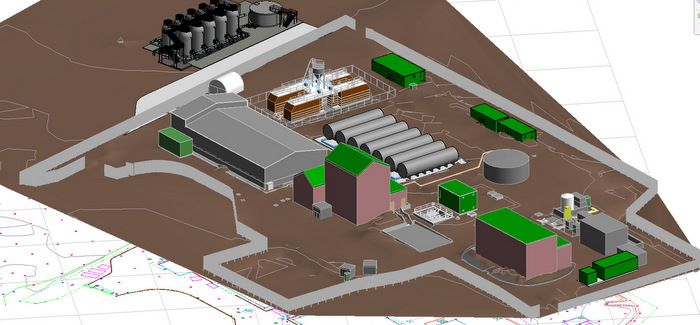 Irton works was built in the 1880s and some of the equipment is coming to the end of its life. The facility treats water from an onsite borehole and supplies between 15 and 23 million litres of drinking water to customers and businesses in and around Scarborough daily.
Last year, the site was prepared for the construction phase of this project with buildings demolished to clear an area for the new process buildings and alterations were made to the pipework.
Morgan Sindall Sweco will design, manage and construct the project and will install new processes, including a pesticide removal plant, to enable the site to meet strict water quality standards.
Six tanks will be built offline and transported to the site this autumn. Granular activated carbon tanks, which remove organic constituents and impurities from the water using chemical absorption, will also be built offsite and transported to Irton.
Yorkshire Water project manager Jane Armstrong said: "The investment at Irton will ensure we continue to supply the best possible drinking water to our customers. Our partners, Morgan Sindall Sweco, will start setting up their site compound and welfare facilities during April so residents living nearby, or on Main Street, may start to notice an increase in site traffic then. We hope to finish the construction phase by the end of this year. This will be followed by the commissioning period, where we check all the new processes work and achieve what we need them to, which will take until summer 2018 to complete."