Yorkshire Water to trial electric vehicles
Yorkshire Water is trialling electric vehicles at Knostrop Energy & Recycling Centre in Leeds as part of its commitment to be net-zero carbon by 2030.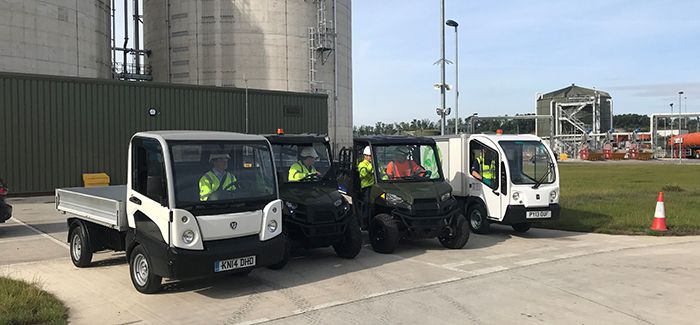 Site product and process engineers will be ditching diesel power for at least the next three months, using the four vehicles to move Yorkshire's largest wastewater treatment works.
The trial comes shortly after the company opened its new £72 million anaerobic digestion facility at the site which turns waste into energy. Combined with the wind turbine the site is often completely self-sustainable.
Yorkshire Water transport general manager, David Hibbs, said: "Protecting the environment is a big priority for us and is one of our five big goals, so I am thrilled we have begun this trial.
"We are always looking at ways to see how we can reduce our carbon footprint in fleet and if the trial is successful, we will have a bigger rollout across sites.
"This is however just the start and we will continue to invest in innovation and look at ways to become even better."
Operations manager, Joseph Kelly, whose team will be using the vehicles, said: "We are proud of the strides we have made at Knostrop to create and save energy and this trial is a big part of that. My team and I can't wait to try them out."