Yorkshire Water to invest £6M on improving reservoir safety
Yorkshire Water has announced that four of its reservoirs in South Yorkshire will soon undergo £6 million of safety works to ensure they continue to meet design standards and comply with safety legislation.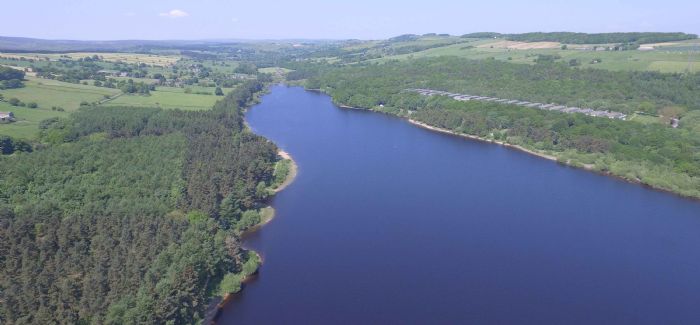 Underbank reservoir is undergoing £500,000 of safety improvement work
The work is being carried out at Dale Dike, Redmires Middle and Upper reservoirs on the edge of the Peak District near Sheffield, and Underbank reservoir near Stocksbridge.
Improvements at Dale Dike reservoir involve replacing the decking along the bridge spanning across the overflow and repainting its cast iron sections. In addition, contract partner Mott MacDonald Bentley will be grouting parts of the spillway and raising part of the masonry wall at the crest.
Major work is being carried out at Redmires Upper Reservoir, west of Sheffield with piling being installed along part of the embankment and the construction of a new siphon to enable the water levels within the reservoir to be lowered safely if required.
When working on the upper reservoir, it will be emptied of its water and the middle reservoir will be lowered by three meters to ensure the safety of the onsite team. Once completed, work will begin on the middle reservoir to install new valves and again the reservoir will need to be fully emptied whilst it's carried out.
The work at Redmires Upper and Middle Reservoirs will continue until the end of 2019.
Yorkshire Water is already onsite at Langsett reservoir carrying out similar work on a £500,000 project to raise one of the spillway walls. All the projects are part of a £54 million programme of work to maintain and improve its reservoirs between 2015 and 2020.