Yorkshire Water targets pollution hot spots to prevent sewer blockages
Yorkshire Water has declared war on sewage pollution with plans to test a new technique in "hot-spot locations". The company divulged the "new proactive intervention technique" on the announcement of full-year pre-tax profit down from £186.2M to £142.2M on turnover up from £936.2M to £984.2M.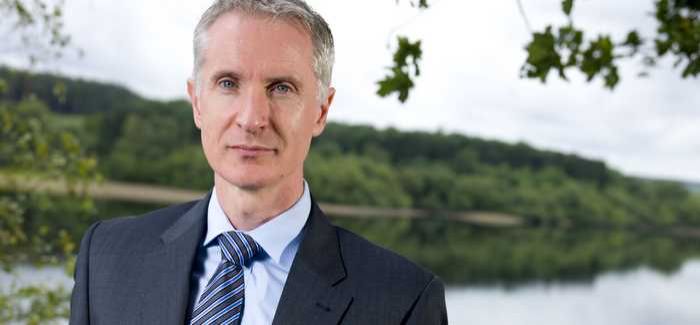 Yorkshire Water will build on the 'excellent progress' made in the past 12 months to improve service and customer satisfaction, says Richard Flint
Operating profit fell from £331.5M to £330.2M in the year to the end of March.
The company explained that the assault on sewage pollution would use weather trigger levels by jetting hot-spot locations after a set number of consecutive dry days to break up and remove sewer litter before it caused blockages.
It said that working with the Environment Agency, it had identified a £300M-plus programme of environmental investment and investigation needs from 2015 to 2020.
The company said it would further enhance its wastewater treatment capabilities where it had confirmed issues that needed to meet legislative standards. Plans were also in place to further improve its discharge permit compliance.
Yorkshire Water said it continued to make substantial capital investment in the past financial year. It highlighted its £100M initiative to improve bathing water quality on the county's East Coast.
A £30M investment at one of its biggest wastewater treatment works in Bradford meant the facility was well on the way to becoming entirely self-sufficient in terms of energy generation.
Similarly, £23M of investment in a new anaerobic digestion facility at its Blackburn Meadows wastewwater treatment works in Sheffield would also play a key role in helping to minimise environmental impact and costs, it said.
Richard Flint, chief executive, said:  "We have had constructive dialogue with Ofwat on our investment plans for the period 2015-2020 and will continue to work with the regulator to achieve the best possible outcome for our region. In the meantime, our focus will be to build on the excellent progress we have made over the past 12 months to enhance our levels of service and customer satisfaction."
Yorkshire water, which has come in for criticism in the past about failure to pay corporation tax, defended its stance on the matter in the annual results statement, stressing that it operated  in "full compliance with the letter and spirt of UK tax law".
It said it had borrowed "significant sums to invest in infrastructure and improve water and wastewater services to meet customer expectations and legal requirements". It had kept customer bills low by borrowing money for investment and improvements rather than asking customers to pay up-front and these borrowings were tax deductible. It also referred to "capital allowances" and "Group Relief".
Ofwat, which has introduced measures to ensure greater transparency and governance in the water industry, said tax and other commercial affairs were a matter for companies, their shareholders and advisors.
Her Majesty's Revenue and Customers were responsible for tax policy and ensuring compliance. "For capital intensive companies such as water companies, the Treasury have tax allowances. Water companies' investment will qualify for these tax allowances which may reduce their tax bill," a spokesman said.
"If water companies make efficiencies in relation to their costs, we make sure their customers will benefit through lower bills. This includes tax efficiencies that come about due to financial restructuring."