On demand: Yorkshire Water shares insights on how to build a smart network
A pilot project to create a smart water network at Yorkshire Water has produced new insights into how utilities can use smart technology in the future.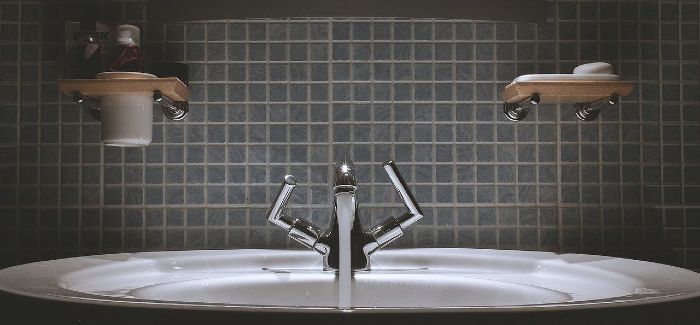 At the WWT Webinar, 'Building A Smart Network With Yorkshire Water & Xylem', Yorkshire Water's Innovation Programme Manager, Sam Bright, shared some of the hard-won knowledge from the recent pilot.
---
View the on-demand webinar here
---
The smart water project was piloted on the distribution network in Hadfield, a suburb to the west of Sheffield City Centre and home to about 20,000 people. The £2 million investment brought together 75 people internally at the utility and 18 partner organisations, with more than 5,000 live data streams feeding into the single smart network platform.
The partners included suppliers of sensors, smart meters and telecommunications solutions, which were measuring and transferring data on pressure transients, water quality acoustics, temperature and flow rates back to a smart water network platform provided by Xylem called View. The configuration of the platform has been carried out by Yorkshire Water, Xylem and Stantec.
The pilot's goal was to reduce leakage in the area by 20%, including halving visible leaks and supply interruptions. It also aimed to reduce mains repairs by a quarter.
The pilot ran in five overlapping stages. Yorkshire Water first scanned available technologies considering Xylem the most promising. Next it designed a desktop smart water network, with the aim to develop a solution that could quantify benefits and thereby inform future plans. And three further stages covered the deployment of the platform, which encompassed putting kit in the ground, delivering the smart platform and assessing the benefits.
The lessons
Sam Bright says he wants to share with the industry the hard lessons that have been learned along the way.
One key piece of advice he had was to map out which personnel will be needed to support the project and when. When the company began installing large numbers of smart meters, the wholesale service desk was challenged by the sudden upsurge in registrations. Similarly, demands were made of the leakage reporting team's time during the busy end-of-year period.
On the upside, dedicated engineering support was allocated to the project which meant that the deployment of new assets was carried out effectively.
Additionally, time spent scoping out the project with senior management paid dividends: It gave coherence to the scope meaning that it stayed intact along the journey and had key people and parts of the business bought into it.
Other challenges included accurately predicting what understanding was required in order to deploy all the new assets for the pilot. Bright adds: "Installing new meters as scale is hard graft. That's down to practicalities on site. Locating services, particularly plastic ones, was a big challenge. Don't underestimate how much effort it can be."
The benefits
Some of the wins have so far included identifying two properties with significant continuous flow, one at 200 and the other at 600 litres per hour. These sorts of outcomes will support Yorkshire Water to meet its AMP7 target of reducing per capita consumption by 9%. In another area, where 1,000 smart meters were installed in households and non-households, 35% of reported leakage was found at 1% of properties.
In a further case, a consistently reoccurring pressure transient was identified. Knowing that pressure transients can cause bursts, Yorkshire Water intervened to find a malfunctioning pressure relief valve which it was able to fix.
Smart network potential
Ruth Clarke, Business Development Manager at Xylem, says data can be combined in a smart network platform. "You can sometimes get bogged down by the sheer number of alerts. Xylem's Advanced Incident Management System lets you group together activity in the network to prioritise incidents and reduce false positives," Ruth Clarke says.
One example is if there is a pressure drop in a district metered area (DMA), which could indicate a burst. When combined with other data - such as that customer consumption has remained as expected, there are transients occurring in the DMA at that time, and an increase in acoustic noise - the system would then raise the priority in that DMA at that location. It allows operators to address the most critical issues first.
The system can also combine sensor data with enterprise-level information such as customer calls, work order information and hydraulic models. This enables operators to assess the impact of potential actions, such as isolating a pipe or opening a valve to re-zone supply to the part of the DMA which may have been cut off.
The challenges of the pilot for Xylem included managing data from many different sources, as well as accessing the right data owners within Yorkshire Water. The technology company was also focused on ensuring that the smart network platform was set up in a way so that it provides the tools needed by each different user-type within the utility.
Both Xylem and Yorkshire Water were required to work flexibly throughout, keeping in mind the project scope, goals and timeline, and adapting as challenges arose.
The resulting smart water system is on schedule to become fully operational in October 2020. It will display the asset data in one location, providing control room operators a holistic view of the network. As the platform is also underpinned by an hydraulic model, it will let the operators assess the potential impact on customers of pipe isolation or network re-zoning.
Yorkshire Water's regulatory targets in AMP7 include a reduction in supply interruptions of 34%, a reduction in leakage of 15% and water company contacts decreased by 35%. Yorkshire Water is also aiming for an almost 10% reduction in mains repairs, as well as the aforementioned 9% reduction in per capita consumption.
Looking to the future, Sam Bright says: "We have momentum now, with people buying into the smart network concept and realising the value of big data and the kind of analytics Xylem can provide.
"At the moment, it still happens too much in our industry that we haven't the full data packs to know why networks are performing as they do. In the future, we'll have systems able to recommend actions knowing what's going on. We are on the path to it."
---