Yorkshire Water seeks further drought permit to aid flexibility
Yorkshire Water has applied for a further drought permit as it seeks to safeguard against the prospect of a dry winter.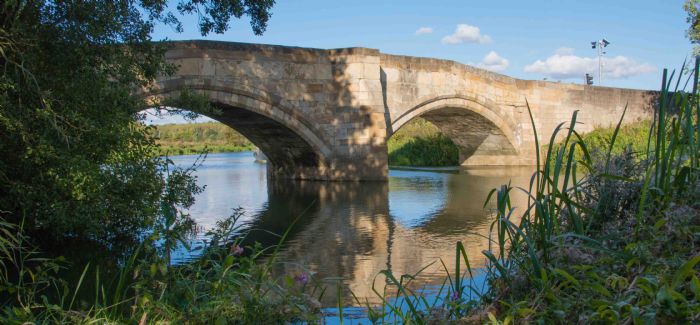 Yorkshire Water has submitted an application to increase abstraction of the River Derwent
During the summer heatwave and the months that followed, the company saw reservoir levels fall to 56 per cent below expected levels as rainfall decreased and demand increased by up to 200 million litres per day.
In response, Yorkshire Water made six formal drought permit applications for its South reservoir group in November, but significant rainfall in December brought major improvements and those applications were withdrawn.
However, the company proceeded with a drought application for the River Wharfe, which was issued on 19 December, and has since submitted an application to increase abstraction of the River Derwent at Elvington and Loftsome Bridge.
Paul Carter, Yorkshire Water's political engagement manager, told the Yorkshire Post: "It's about planning, and making sure that we have got something in place if it's a dry winter. We are recharging a bit more."
He added: "Since last summer, we've been looking at re-balancing the rivers. We can move water all around the region – we can take water out of the ground near Hull and move it to Sheffield if needed, and we have been doing that.
"But the drought permits are about planning, to give us that flexibility if needed. To get us back to where we want to be and get us into a better position for the coming year."
Yorkshire Water announced last month that it is to become the first water company to regularly publish its full data on the region's water resources to allow customers to see for themselves how dry weather and increased demand are having an impact.