Yorkshire Water's success highlighted in CBI infrastructure report
Yorkshire Water has been highlighted in a new CBI report for its successful campaign in promoting the long-term benefits of the upgrades it proposed to local sewerage handling facilities near Scarborough.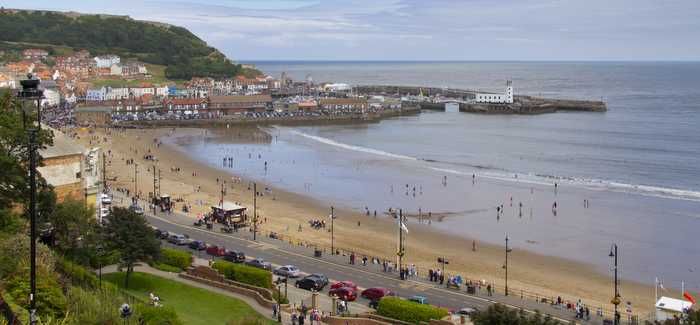 Yorkshire Water consulted early on its proposed sewerage upgrades in Scarborough
The CBI's publication, Building Trust: Making the Public Case for Infrastructure, points out that Yorkshire Water's campaign consulted early and extensively before any decisions were taken, preventing negative rumours spreading. After wide consultation a group of influential local people was chosen to speak about specific issues: they ended up championing the project to their communities, increasing support and reducing delays.
The new CBI report and research was carried by Ipsos MORI to look at public opinion on UK infrastructure projects through polling and discussion groups.
"With much of the UK's economic infrastructure – our roads, energy networks, water and sewer systems – in need of investment, difficult decisions must be taken," said the report. "However, our inability to garner grassroots support for major projects threatens the construction and upgrading of vitally important national infrastructure."
One of the report's findings was that the public was not enthusiastic about upgrading infrastructure and this was particularly true for the types of infrastructure the public do not see but ultimately rely upon, such as energy, water and waste management.
The CBI poll also found that people overwhelmingly trust technical experts – a general term for figures such as scientists, economists and those with appropriate technical knowledge or experience – to make national infrastructure decisions over politicians, (64% versus 22%).
Overall, the poll found that the public is broadly content with the quality of UK infrastructure and does not believe "the lights will go out" if we do not act soon.
The CBI report said: "This shows that there is much still to do in order to make the case for development. The public is broadly satisfied with current local and national infrastructure and prioritises improvement in areas like roads and railways, where they have frequent experience but quality often varies, rather than in utilities and energy networks, which have been consistently dependable."