Yorkshire Water prepares for arrival of Blue Whale-sized screw pumps
Yorkshire Water is reaching a major milestone on its plans to install a new state-of-the-art surface water pumping station in Bransholme and Kingswood that will provide protection to around 15,000 properties.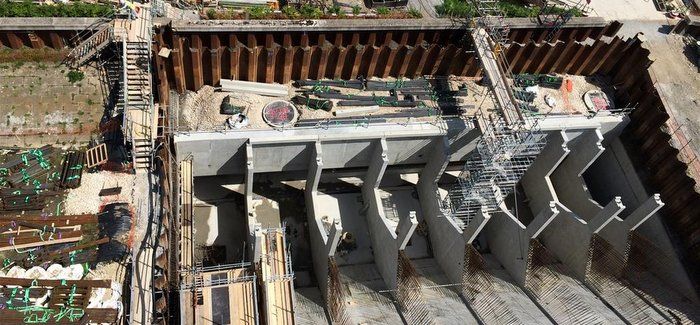 The new pumping station is ready for the Archimedes screw pumps to be installed
From next week, specialist contractor Black & Veatch will deliver six giant Archimedes screw pumps to the site. The pumps, which Yorkshire Water said are each the equivalent size of a Blue Whale, will have four times more pumping capacity than currently available at the facility and will afford the maximum amount of protection the site can provide.
Constructed in the Netherlands, the pumps are being shipped to Immingham this weekend and will be transported over the Humber Bridge at night to reduce disruption to the local area. Throughout next week, the company hope to bring two pumps to the entrance off Selset Way, one between 9.30am and 10.30am and the second between 12.30pm and 1.30pm.
Yorkshire Water has liaised with Hull City Council, local highways and the police to try and ensure that disruption during these times is kept to a minimum. Prior to the screws arriving, a 500-tonne crane will be delivered first thing Monday morning to lift them into place. 
Once installed, the screw pumps will be some of the biggest in Europe, each one being 28m, 4m in diameter and weighing around 45 tonnes.
Yorkshire Water project manager Stewart Thomson said: "We've been planning the delivery of these new pump for months, and once installed, we can continue with this major investment project in Hull. When putting together our 25-year plan for Yorkshire, our customers told us that flooding was one of their key issues and this scheme will go a long way to reducing the risk of surface water flooding to thousands of customers."
The whole project is part of Yorkshire Water's £16M Hull flood protection scheme, and is due to be completed by next spring.