Yorkshire Water plans to become 'top performer'
Yorkshire Water has today (November 29) unveiled an "ambitious" multimillion-pound plan to transform its operational performance as it looks to become a "top performer" in the water industry.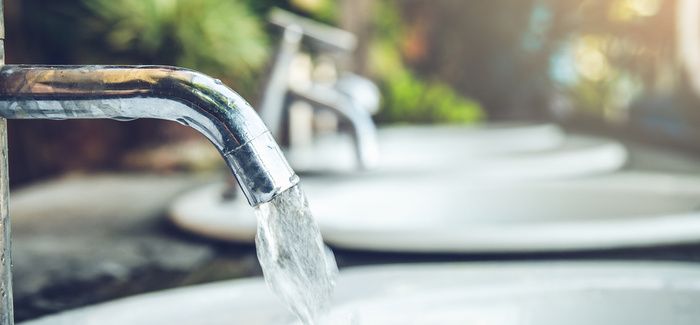 The plan is expected to see "dramatic reductions in leakage, significantly fewer pollution incidents and will slash the time customers lose supply during planned or unplanned interruptions" in the next two years.
The company said sewage escapes causing pollution will fall by 40% while incidents resulting in internal sewer flooding are to be reduced by 70% and the average interruption to water supply will fall by two thirds.
These improvements are to be delivered before the start of the next five-year investment period in 2020.
Yorkshire Water said it will also confirm leakage reduction figures "shortly" but has committed to fix leaks for free in supply pipes which lie within the boundary of a customer's property. Up until now, the first fix has been free with further leaks becoming customers' own responsibility.
The company will hire 50 leakage engineers as part of 300 additional staff for Yorkshire Water and is planning a "substantial investment" in technology to improve its management of waste and clean water networks.   
Around 15,000 monitoring devices will be installed in the company's water network to identify leaks quicker, reducing the average detection time from three days to three hours.
A further 8,000 devices will be installed on the sewer network, providing information on the condition of the pipes and helping to prevent pollution incidents. The company said linking these initiatives together will be a data-led "internet of things" approach.
Pamela Doherty, director of service delivery at Yorkshire Water, said: "Although we are performing in line with our current commitments, we know that our customers expect more. We've spent a lot of time talking to them and now really understand their diverse needs and how water impacts on their lives. What they want from us is simple and clear. They want us to lose less water in leaks, minimise interruptions to their supply and reduce sewage escapes from our system. Above all, they don't like the idea that a Yorkshire company isn't currently one of the best in its sector.
"Based on this feedback, we've taken the decision to make a substantial investment in new staff, new skills and new technology. Over the next two years, this investment and our determination to deliver will put us alongside the best in the industry. Our plans combine intensive use of traditional engineering skills with some innovative applications of new data led techniques."
The investment plan is linked to a new long-term strategy for Yorkshire Water which is set to be published in January 2018.
At the heart of it will be a "renewed focus" on core water and waste water services within the Kelda Group (Yorkshire Water's parent company), with the disposal of non-regulated activities.
The company recently sold its contract operations in Northern Ireland and further disposals are expected shortly.
In October, Yorkshire Water committed to close its financial arrangements in the Cayman Islands, while Thames Water announced it will be following suit, last week. 
A version of this article first appeared on Utility Week.