Yorkshire Water opens new incident room
Yorkshire Water has invested in a new hi-tech incident room and other key technology that will help with its response to flooding and other emergencies.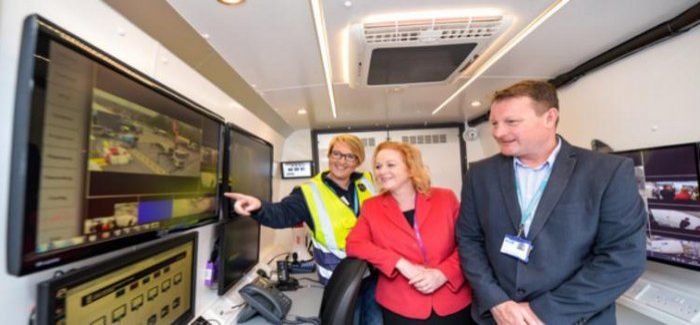 The incident room at the company's head office in Bradford is intended to enable management and key personnel to hold meetings and briefings in an emergency while receiving real-time information on an unfolding situation.
It was officially opened by Judith Cummins, the Prospective Parliamentary candidate for Bradford South, on Friday.
To support the new strategic incident room, Yorkshire Water has also invested in a new incident vehicle that can be deployed across the region at a moment's notice. The vehicle is fitted with state of the art technology so it is capable of linking up with the incident room in Bradford to provide real time updates. It has also invested in other key pieces of equipment that are needed in an emergency such as drinking water tanks, pumps and temporary flood barriers that are stored across the region so they can be quickly deployed.
Under the Security and Emergency Measures Direction (SEMD), Yorkshire Water is classed as a 'secondary responder' to emergency incidents and works closely with the Local Resilience Forum, which includes blue light services and the Environment Agency. It is hoped the new incident room will help support Local Resilience Forums across the region during major emergency incidents.
 
Steve Roper, Service Delivery Centre Manager said: "Supplying Yorkshire with clean water and taking it away to treat is a big job and we take our responsibility very seriously. Our control room is open 24 hours a day, 365 days a year and we have a number of colleagues who keep the water flowing around the region from our base here in Bradford. Our new incident room will help us to continue to provide this service even when circumstances and events make it difficult to do so. This will ultimately allow us to become more resilient. 

"By having an incident room of the future we can respond to incidents better and have a base for making important strategic decisions."