Yorkshire Water offers degree course to apprentices
Yorkshire Water has taken on its first apprentices which will be supported through a degree course.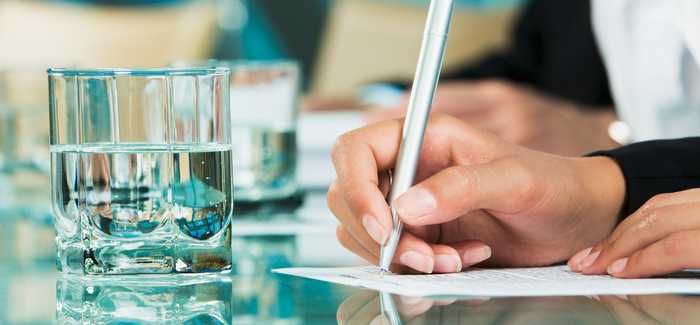 The utility announced in January last year that it would be significantly increasing the numbers of apprenticeships it offered over the next five years. So far, the majority of apprentices have been recruited in operational roles, with the apprentices studying a wide range of college courses including Level 3 Mechanical and Electrical Engineering, HNC Electrical and Electronic Engineering, Level 3 Computer Systems, Level 5 Human Resource Management and Level 6 Surveying.
However, the two latest apprentices - Thomas May from Huddersfield and Victoria Ellwood from Wyke in Bradford – are company firsts as Yorkshire Water will support them through a university degree course. The pair have just joined the Land, Property and Planning and the Land and Valuation Services teams as trainee surveyors, and will study at the University College of Estate Management.
When not working in the field, May and Ellwood will be based at Yorkshire Water's headquarters in Bradford.
 The apprentices will learn how Yorkshire Water manage its assets whilst helping to support and facilitate the acquisition of land/property or rights, the effective management of these interests and disposal of those interests no longer needed by the business.
Shauna Purdey, Director of Human Resources at Yorkshire Water, said; "We're delighted to have Thomas and Victoria join us on this exciting new adventure which illustrates how we are supporting apprentices at all levels. Our graduate scheme, apprenticeships and trainee positions offer young people the chance to study for a qualification whilst gaining practical experience."
"Yorkshire Water has recently become the first water company to receive the prestigious National Equality Standard (NES) certification, which recognises good practise in the area of equality, diversity and inclusion (EDI). We have a passion and commitment to EDI and our efforts towards creating a more diverse workforce and an inclusive culture have been significantly accelerated over recent years. A number of initiatives, including the number and levels of apprentices, have been put in place to ensure that we attract talent from the widest pool possible and we are very proud to launch our first degree apprenticeships." 
Victoria Ellwood added: "I'm delighted to start my apprenticeship with Yorkshire Water as it means I can earn a salary whilst getting a qualification in my chosen field. There are many different options for young people leaving school or college these days and this was the best one for me."
In contrast, Thomas May applied for the apprenticeship after deciding on a change of career, which demonstrates that apprenticeships are equally appealing to mature students who already have experience of work.
Purdey added: "Competition for places is very high and the calibre of successful applicants means they often go on to attain senior roles within the company. Opportunities come up throughout the year so we'd advise anyone interested to register their interest in working for us on the careers page of our website."