Yorkshire Water launches £1m bathing water project
Yorkshire Water has begun a new £1m project to carry out an in-depth investigation of the quality of bathing water at the south bays of Scarborough and Bridlington.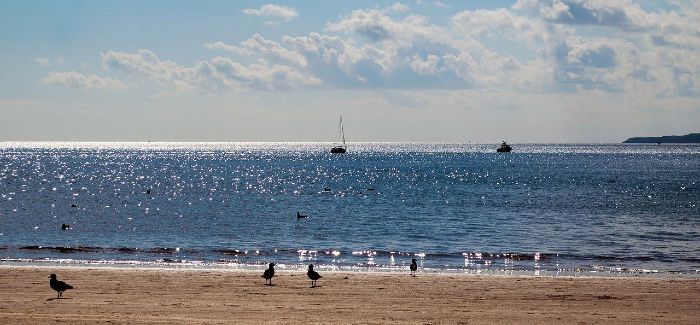 The intensive monitoring programme has been put in place by Yorkshire Water, Environment Agency, Scarborough Borough Council and East Riding of Yorkshire Council. It is being led by Professor David Kay of the Centre for Research in Environment and Health.
The project will take half-hourly samples from both bays over a 12-hour period across 60 days of the 2020 bathing water season. The samples will then be analysed at CREH's laboratory in Leeds and used to develop detailed models.
Around 200 datasets are being collected throughout the project, including on rainfall, tides, and the flow of streams into the sea.
The information will be used to feed into Environment Agency's upgraded pollution risk forecasting, which every morning during the bathing water season predicts whether there will be any temporary water quality issues at bathing waters, including Scarborough and Bridlington south bays.
It is also hoped that the project could help pinpoint sources of bacteria impacting on bathing water quality.
Yorkshire Water's coastal manager Geraldine Sewell said the project shows the water company's "unwavering commitment" to the region. "We know how important the Yorkshire coastline is to our customers and visitors and we want to ensure that we are playing our part by using the most innovative technology and techniques available to drive towards Good and Excellent bathing water quality," she added.
"Following significant investment in recent years resulting in bathing water improvements, it's great to be continuing to apply cutting edge marine science to further enhance our understanding of what impacts bathing water quality. Yorkshire Water is thrilled to be taking a lead on this alongside the Yorkshire Bathing Water Partnership."