Yorkshire Water invests £250K-plus to refurbish water tower
Reservoir and water tower refurbishment specialist Stonbury is to refurbish Yorkshire Water's water tower in Mappleton. The 24-week project is worth more than £250,000.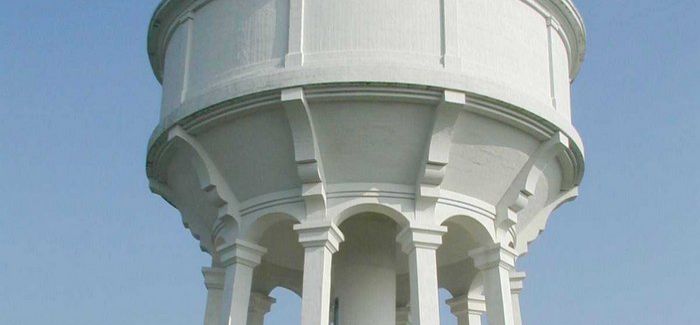 The tower, which can store 1.36 mega litres of water, was constructed in 1928 and received its last refurbishment about 35 years ago. The structure is now in need of some attention.
The chamber where the water is stored will be emptied, given a deep clean and a new lining installed. A new membrane will be applied to the roof and this, together with the new lining in the chamber will ensure the tower is weatherproof and watertight for another 30 years. A small number of external concrete repairs and internal access improvements will also be made.
Yorkshire Water project manager Dave Axe said: "We hope this project will have little impact on the local community as most of these improvements will take place inside the tower. There will be little to see outside, apart from the external scaffolding needed to provide access for the men and materials."
He added that there will be no impact on water supplies whilst the work is being carried out. "Water supplies will be maintained from Leven water pumping station."