Yorkshire Water improves flood resilience of Castle Mills pumping station
Yorkshire Water has spent nearly £1M to improve the flood resilience of Castle Mills pumping station in York city centre following the 2015 Christmas floods.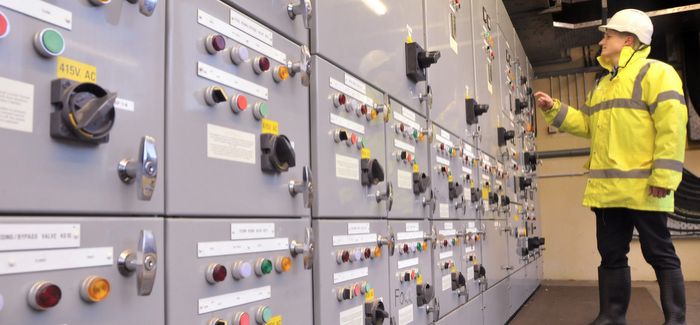 The control room at Castle Mills pumping station
The announcement from the company comes following the publication of the Independent York Flood Inquiry report. The report has welcomed the investment and states that discussions have been had with Tower Street residents to reduce the risk of properties flooding in the area.
The pumping station, located off Turner Street, is key infrastructure that pumps wastewater from sewers in York city centre uphill to Naburn sewage plant where it is then treated. During the 2015 Christmas floods, the pumping station was inundated with river water when the Foss barrier failed and had to be temporarily switched off for safety reasons until the barrier was back in working order.
Working closely with the Environment Agency and City of York Council, Yorkshire Water has spent nearly £1M on new pumps and electrical panels to improve resilience at the sewage pumping station. Plans are also in place to install flood doors to provide further protection.
Gary Collins, flood risk & engagement manager at Yorkshire Water, said: "Castle Mills sewage pumping station is located very close to the River Foss and was unfortunately inundated with river water due to the severity of the 2015 Christmas floods. In response, we made significant flood defence upgrades to this asset throughout last year and plan more this year which will all be reported back to the independent York Flood Review panel.
"As a longer-term measure to improve resilience to flood water we have also invested in mobile flood defence barriers. These can be quickly deployed and help protect our assets such as Castle Mills pumping station when severe flood water threatens their operational performance."
Yorkshire Water has managed Castle Mills pumping station since 1997 when regulations came into effect that all the public sewer network, including pumping stations, was handed over from local authorities to Yorkshire Water.
During the 2015 Christmas floods, as soon as the barrier became operational again and it was safe to enter Castle Mills Yorkshire Water had crews on site, wading through flood waters working to get the pump station operational again. Castle Mills was operational again within hours of the barrier being put back in place.