Yorkshire Water generates 80% more renewable energy
Generation of renewable energy at Yorkshire Water has increased by almost 80% following its £56M investment at both the Esholt and Blackburn Meadows treatment works. The improvement will help the company generate an expected 75 gigawatt hours this year, and enable it to reduce its carbon footprint by nearly 15,000 tonnes.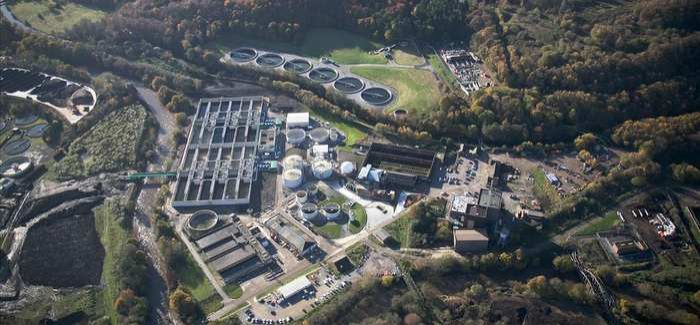 Yorkshire Water's Esholt wastewater treatment works
The investment comprises £33M and £23M investments respectively in Esholt wastewater treatment works in Bradford and Blackburn Meadows treatment works in Sheffield, and significant sums have been dedicated to improving facilities at other sites. Upgrades have been made to settlement tanks and the screens used to remove objects from the waste that arrives at site.
Incineration of sludge has also been further reduced as a result of the investments.
Treating more sludge than ever is one of the main reasons for the surge in renewable energy being generated by Yorkshire Water; 97,000 tonnes are now being dealt with at the company's key "top 11" sites dotted around the region, an increase of 48% in the past year.
Richard Flint, Yorkshire Water chief executive, said: "This is a big step in the right direction for us, not only are we reducing our impact on the environment but also cutting down on power costs at the same time.
"Our investment in state of the art sites like Blackburn Meadows and Esholt will also stand us in good stead for decades to come, also reducing the amount of money we'll need to invest in maintenance and improvements."