Yorkshire Water fined £600K for ageing sewage pipe burst
Yorkshire Water Services has been fined £600,000 and ordered to pay investigation and prosecution costs of £24,000 after an ageing sewage pipe burst and killed hundreds of fish in a Wakefield lake.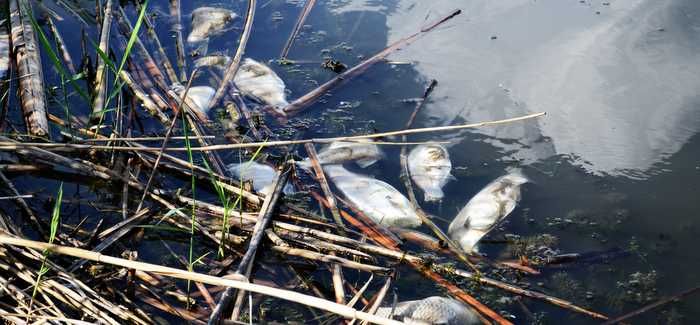 Leeds Crown Court sentenced the company on Tuesday (January 19) after pleading guilty to one charge of causing a water discharge that was not authorised by an environmental permit. The Environment Agency (EA) had brought the prosecution following a pollution incident at Walton Colliery Nature Park in October 2013.
At an earlier hearing, the court heard that on or before October 5, 2013 a rising main sewage pipe from Yorkshire Water's Shay Lane pumping station burst and raw sewage flowed into Drain Beck, which feeds a fishing lake in Walton Park which itself flows into the Barnsley Canal.
Over the following days, more than 860 dead fish were removed from the lake and the canal, which are stocked by the Walton Angling Club. Water samples confirmed that the pollution was significant enough to be fatal to aquatic life.
In April 2014, a survey found that the main lake and canal were almost devoid of fish. The survey concluded that restoration would take many years. In March last year, the lake had sufficiently recovered for a restocking programme to begin, paid for by Yorkshire Water, but it will be a number of years before the fishery recovers to its pre-incident condition.
The court heard there had been four bursts on this rising main in the previous two years, and on each occasion Yorkshire Water had put the failure down to age deterioration of the pipe. The rising main has now been replaced.
His Honour Judge Kearl QC found that the company had been negligent and the incident had caused significant pollution. The company was given full credit for its guilty plea and its response to the incident.
Mark West, EA environment management team leader, said after the case: "Utility companies have a responsibility to properly manage their infrastructure and ensure that their operations do not put the environment at unnecessary risk. This pollution incident had a significant impact on the ecology of the lake and the canal and it could have been avoided had the company taken action to replace the pipe following earlier bursts.
"Aside from the devastating loss of fish, this incident has had an impact on the lake that will last for some time. The angling club has also lost a significant amount of income during the time that the lake has been out of use."