Yorkshire Water eyes 'new answers' with major data release
Yorkshire Water is planning to release the majority of its operational and service data by 2020, with director Richard Emmott telling WWT he is hopeful it will open the door to innovative new solutions.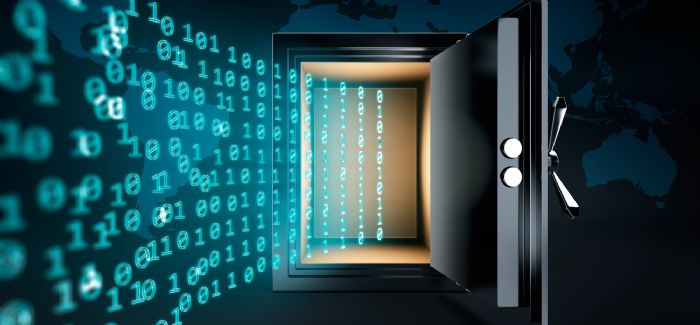 In March, Yorkshire Water will release all leakage data for the last 12 months in the first step of a two-year programme that the company says is designed to "increase transparency and boost operational performance".
The public will be consulted on further data releases to determine which areas are of greatest interest, and Yorkshire Water has said it expects to become the first water company to reach the 'open by default' position in 2020.
Emmott said the idea came about following the company's announcement in November that it plans to become a "top performer" in the water industry, with "dramatic reductions in leakage" part of that remit.
"We set out some very ambitious leakage targets to reduce leakage by 40% by 2025," he said. "To get to that target we needed some new answers. We thought it might be good to throw our leakage data open in the first instance to see whether people, such as data analysts, might see some trends in it that we hadn't seen."
After the leakage data is issued, Yorkshire Water intends to release a large portion of its pollution reports from the last five years.
"At this stage it's mainly static data we're releasing, but we'd like to get to the point where it's real-time data, particularly from things like the new acoustic loggers that we're installing on the clean-water distribution network," added Emmott, who said further benefits could be gained from combining Yorkshire Water's data with that of third parties, such as Environment Agency data on flooding and pollution.
To begin with, the company will hold a one-day workshop in Leeds on March 24, when users will be given access to the leakage data for the first time. A hackathon in May will then give those users the chance to work with the released data.
"We'll set specific challenges to data analysts, some of whom will be professionals working in SMEs [small and medium-sized enterprises] or in water and wastewater, and some of whom will be what you might call hobbyists," he said. "There are a lot of independent data analysts who like to play with data sets and their insights can be valuable.
"Hopefully by May we might have another data set that we can add to this from the acoustic loggers, so it'll be quite interesting to see how people combine the data from that with the more conventional area metering data."
Working with Open Data Institute (ODI) Leeds, the company plans to hold a series of events over the next two years, with consultations held throughout on which data users would like to work with next.
"It'll become a habit for us," Emmott added. "They can be very effective methods of creating a culture of innovation and a supply chain of SMEs that you wouldn't normally deal with.
"Over a period of time, once we set these challenges, we think it'll build a momentum in itself and we'll get some interesting answers."
The company has said the only exceptions to the data releases will be personal identifiable data and information with security implications, and Emmott said he is confident that the programme is "relatively low risk if we do it right".
It is also intended to "empower citizens to scrutinise data and create a new cohort of 'citizens regulators' holding the company to account on its performance", but Emmott said the benefits outweigh the risks of creating a negative perception.
"Once you start to become committed to being more transparent then you have to be fairly resilient and committed to having to deal with uncomfortable questions," he said. "However, I think it is our view that there is more to be gained by being seen to be open with data than there is to be lost in releasing things that don't necessarily show you in a good light.
"I think that'll set us aside from the rest of the industry."