Yorkshire Water creates specialist sewer unit
Yorkshire Water has invested £1.1M to expand its wastewater services division, in order to help protect its sewer network from major incidents such as flash flooding and pollution.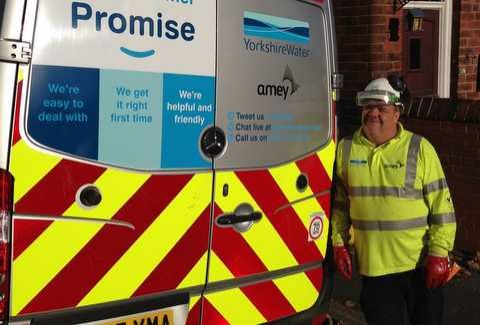 Yorkshire Water has 80 sewer technicians in total working across its region
The new division, consisting of 22 people, includes a jetting team with fourteen specialist vehicles at its disposal, which will unblock sewers by jetting them with a high pressure water spray or use suction pumps to prevent sewage escapes.
In total, the firm has a squadron of 80 sewer technicians who work on the frontline throughout Yorkshire responding daily to sewer network pollution challenges.
Mark Stoneman, Operational Jetting Team Project Manager at Yorkshire Water, said: "We have created this new jetting team to protect households, businesses and waterways such as rivers and streams from pollution.  This is a specialist unit of highly trained professionals that will have at their disposal the very latest equipment to protect the sewer network in Yorkshire that stretches to 52,000 kilometres."
The creation of the new division is the first time the firm has created an in-house sewer technician team. They will have a target to investigate pollution incidents within two hours of them occurring to mitigate any pollutions risks.
The new team has been created in response to the 2015 Boxing Day flood which caused widespread damage to the sewer network in Calderdale, York and Leeds caused by silt deposits from river water.