Yorkshire Water claims industry-first with hydrogen-fuelled tanker
Yorkshire Water has converted one of its standard trucks to hydrogen dual fuel, a feat it claims is a first in the UK water industry.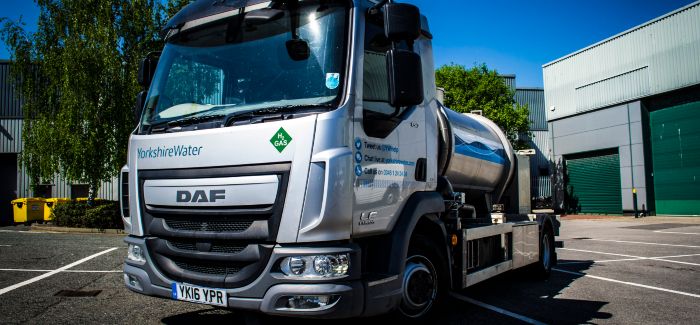 The water firm said the approach will allow fleet managers to transition more quickly to low-carbon operation.
Last year Yorkshire Water, in a joint statement with other UK water companies, pledged to reduce the industry's carbon emissions to net zero by 2030.
By converting a 7.5-tonne clean water tanker and removing the reliance on diesel, the vehicle will contribute to that target by using 33% less carbon.
Over the past six years Yorkshire Water has been working to reduce carbon emissions, and in 2019 achieved an 80% reduction in operational emissions compared with 2005.
Among the measures to reduce carbon, the company is developing a 10-year plan to decarbonise its fleet, including introducing electric vehicles and piloting the use of CNG and hydrogen powered vehicles.
The first hydrogen vehicle in the company's fleet is a 7.5-tonne large good vehicle (LGV) clean water tanker, which will be deployed in the supply restoration team in South Yorkshire.
Yorkshire Water's transport general manager David Hibbs said: "We're really looking forward to getting our new hydrogen tanker on the roads – to have the first of its kind in the industry is really exciting and just goes to show that we are committed to reducing our carbon output, willing to invest in innovations and change the way we work in Yorkshire Water to do so."