Yorkshire Water awarded equality and diversity accreditation
Yorkshire Water has become the first water company to receive the National Equality Standard (NES) accreditation, which recognises good practice in all areas of diversity, equality and inclusion (EDI).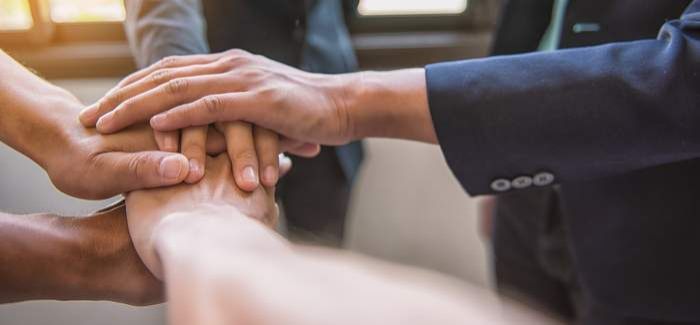 The NES, developed in partnership with companies such as BT Group and supported by the Home Office and the Confederation of British Industry, sets clear equality, diversity and inclusion criteria against which organisations are assessed. Once a company has committed to the standard it can take up to three years to achieve.
Yorkshire Water began its journey of progression and improvement in June last year and just over a year later has been rewarded with the accreditation.
Shauna Purdey, director of human resources at Yorkshire Water, said: "We were delighted to achieve the NES. Our aim is to be more representative of the customers that we serve by attracting a more diverse colleague base, and this will help us to understand how we can make ourselves more appealing to colleagues from all walks of life.
"The award has shown our commitment to EDI but we will continue to work in partnership with the NES to ensure we keep focusing our efforts in the right areas. The NES team have helped us identify what we are doing well but have also made recommendations and we will take these on-board and strive to make these improvements."
The NES assessment team said: "Yorkshire Water has a visible passion and commitment to EDI. It's apparent that efforts towards creating a more diverse workforce and an inclusive culture have been significantly accelerated over recent years with a number of initiatives being put in place to do so. Activities such as the recent rollout of EDI training, the wealth of support offered to promote health and wellbeing and the persistent focus on embedding flexible working have all helped contribute to the supportive and inclusive environment that was evident to the assessment team."
Around 2,400 staff across the business have completed a training course aimed at giving them insight into the key themes for good equality practice. Additionally, 375 managers have completed a course that aims to help them recognise how unconscious bias can impact on working relationships and how to address bias in specific situations, such as recruitment and performance management.
Yorkshire Water is committed to the physical and mental wellbeing of its employees. A large number of initiatives driven by its Occupational Health Team support employees to live a healthy lifestyle. A cycle to work scheme is in place and employees can access the onsite discounted gym in Bradford.
New employees attend a pre-employment health assessment to see if any workplace adjustments are needed to ensure their health and safety at work.