Yorkshire Water at 'forefront' of climate change, says CCP
The Climate Change Partnership (CCP) for Yorkshire and Humber has described Yorkshire Water as being "at the forefront" of responding to climate change. Yorkshire Water has just published its climate change strategy outlining how it will respond to the changing climate to ensure the security of the essential water and wastewater services.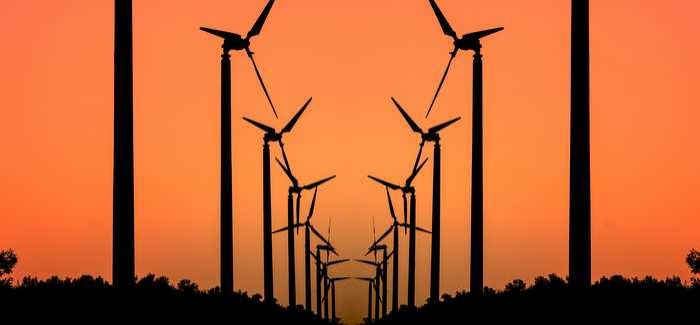 Investing in renewable energy is a key part of Yorkshire Water's climate strategy
The strategy also describes how the company will continue tackling the carbon emissions hidden in its water and wastewater services.
Commenting on the strategy, Jon Clubb, of the Climate Change Partnership for Yorkshire & Humber, said: "I am pleased to see Yorkshire Water is among those at the forefront of responding to the serious challenges we face from extreme weather and the changing climate.
"The resilience of our critical infrastructure assets are key to the long term vitality of our communities and businesses, whatever the weather. Reducing our emissions goes hand in hand with being well adapted to a changing climate - so it's also right that they are making Yorkshire's water supply more sustainable by making renewable energy from our sewage waste and reducing their carbon emissions."
Yorkshire Water, which holds the Carbon Trust Standard,  continued its trend last year for cutting carbon emissions, saving 8,700 tonnes on the previous year.
Gordon Rogers, Yorkshire Water's climate change strategy manager, said: "We can't shy away from the challenges of today's extreme weather and future climate change, so we've set out a detailed plan to safeguard Yorkshire's water for future generations. The great news is that doing the right thing can go hand in hand with keeping water bills as low as possible for the long-term. For example, we are generating green and low-cost energy from
The strategy covers the risks and responses to critical climate change issues such as:
Managing land to secure the quality of raw water,
Using water in the most efficient way,
Maintaining the sewer network to avoid sewer flooding and pollution, considering new techniques like Sustainable Drainage Systems (SuDS),
Reducing carbon and the company's huge energy bill by being energy efficient and investing in renewables, and
Protecting and enhancing the natural environment to ensure wildlife is best placed to thrive in the changing climate.
Click here to see the strategy in full.