Yorkshire Water and Suttons Tankers team up for sludge transportation deal
Yorkshire Water and Suttons Tankers have begun work on a 10-year contract worth up to £60m which will deliver efficient sludge transportation across the region.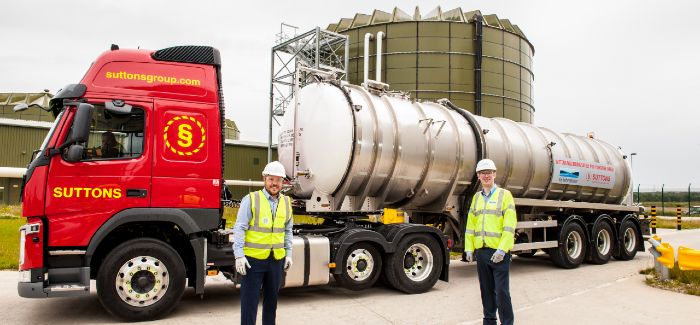 The bioresources sludge removal and transport services deal will cover the transportation for all internal liquid sludge and raw sludge cake from sewage works to sludge treatment centres.
Over the course of the contract a 15% carbon savings has been forecast, which forms part of Yorkshire Water's commitment to be carbon net zero by 2030.
Yorkshire Water's Ben Raistrick said: "This partnership with Suttons will help increase efficiencies in the way we transport sludge across the region, as well as reducing our impact on the environment and providing the best value to customers."
As part of the contract, 21 Yorkshire Water drivers with a combined 328 years' experience between them, as well as 33 vehicles, have been transferred to Suttons.
Suttons Tankers managing director Michael Cundy said: "We are delighted to have been awarded this contract with Yorkshire Water which demonstrates the divisional strategy of expanding into alternative sectors.
"We are looking forward to driving efficiencies for Yorkshire Water and contributing to their commitment to Ofwat."
Liquid sludge is produced at over 600 sites and transported to Yorkshire Water works for treatment, with raw cake transported from 15 locations to Yorkshire Water's energy generating sites.
Robinson Contract Services will deliver raw cake transportation services as part of the contract.