WwTPs key to fighting antimicrobial resistance, academic argues
Wastewater treatment plants are "extraordinarily important" in the battle against antimicrobial resistance (AMR) despite fears they may be a "hotbed of gene transfer", Professor David Graham of the University of Newcastle told the WWT Water Northern Ireland conference last week.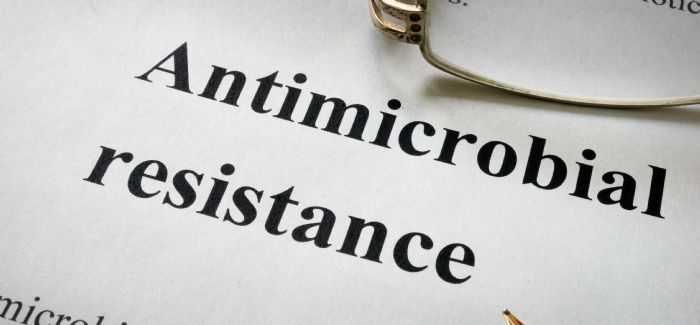 AMR, which refers to the mutation or acquisition of genes in bacteria and other microorganisms to protect themselves, is the evolutionary response to the increased use of antimicrobials, which include antibiotics, antiseptics and disinfectants.
AMR can occur through intrinsic resistance – a process by which microorganisms produce antibiotics to defend themselves that occurs in only around one in every seven million cases – or acquired resistance.
Acquisition occurs via numerous mechanisms but is often driven by horizontal gene transfer (HGT), which sees bacteria sharing useful genes with other bacteria and can take place in the gut or the outside environment.
The bacteria are more inclined to acquire genes when stressed, which can be caused by a variety of means, including the presence of antibiotics and heavy metals.
Prof. Graham told the conference: "You take the antibiotic, defecate, and that goes into a cold sewer, which is stressful from a bacterial perspective, so you're going to see accelerated gene transfer.
"The same thing happens when you go from the sewer to the treatment plant, and again when you go from the plant to the receiving water. Each of these steps selectively alters the pool of resistance."
He added: "In the gut, you get a lot of target-specific resistance, so if you take amoxicillin, you'll find in that gut some amoxicillin resistance genes. But once that person defecates and their amoxicillin resistance genes go into the sewer, they're mixing with all of the other genes and antibiotics and so forth from everyone else who's taking antibiotics.
"So in the sewer you get a mix of gut bacteria and environmental bacteria, but still you end up with a much wider array of resistance genes. When you get to the waste treatment plant and the activated sludge system, you've got all of this together and now being changed completely – but the difference is the antibiotics in the waste treatment plants tend to be very low.
"In a waste treatment plant, you get a different type of selection. What you're doing is selecting for bacteria that can defend themselves against lots and lots of little things. Some organisms get selected in that environment that are capable of multi-resistance."
As such, there is a school of thought that wastewater treatment plants are a location of elevated HGT, but Prof. Graham argued that the presence of antibiotic resistance genes (ARG) at plants should not be taken as evidence the plant itself is driving AMR.
"A lot of people in engineering use genes to track resistance, but that is only a suggestive indictor," he said. "The presence of ARGs suggests the potential for resistance, not the actual existence of resistance. A gene only becomes more relevant from a health perspective if it gets in a bacterium of medical or veterinary relevance.
"An ARG can go from one organism to another and create a pathogen but, unless that happens, the gene does not mean resistance actually exists."
He said his work in studying systems around the globe leads him to believe that wastewater treatment plants are playing a major role in stemming resistance.
"We've studied over 30 treatment plants around the world, including in the UK," he said. "Broadly speaking, no matter what happens in the treatment plant, treatment plants broadly reduce the abundance of resistance genes and bacteria substantially.
"Evidence suggests antibiotics in the sewage only tangentially relate to resistance, although this is a topic of some controversy among academics. Antibiotic concentrations that are in the waste treatment plant are usually very low and they can cause some stress in WwTP bacteria, but this is not the same as what happens in your gut relative to selection.
"A combination of metals, antibiotics, biocides and other micropollutants that are in the waste cause stress and you may get some selective amplification, but the antibiotics themselves are probably not a main driver of resistance in treatment plants."
He said the places in the world where AMR is the worst are the places that do not have wastewater treatment plants, but that those also tend to be the places where antibiotic use is less controlled. While that may muddy the conclusion, he said many developing countries treat as little as 20% of their wastewater and AMR levels are much higher, providing strong evidence that treatment plants are fundamentally valuable.
"Sri Lanka, as an example, has an excellent healthcare system, but it also has over 10 times more resistant pathogens in their medical system," he said. "The only difference in a place like the UK versus places like Sri Lanka is the UK has more connected wastewater collection and treatment networks.
"Therefore, we feel treatment plants are essential. They are among the world's greatest protectors against antibiotic resistance."
He added: "What treatment plants do is kill off enteric bacteria, which are the ones you care about most – not universally, but they kill off enough to reduce the load of resistant bacteria and genes going into the environment."
Prof. Graham advised that advanced oxidation processes (AOPs) for tertiary treatment are not likely sustainable, saying both chlorination and hydrogen peroxide/UV appear to require significantly higher doses than normal to be effective. Another option is ozonation, which can enable high resistance gene removal levels at moderate doses.
"Switzerland has done this – it's aimed at micropollutants but in a tangential way is trying to deal with AMR," Prof. Graham said. "It actually would solve the problem, but it would cost the water industry an absolute fortune, one estimate being £31BN in the UK."
He said small retrofits to improve wastewater treatment plants are probably a better solution, adding: "The other thing we'd like to focus on is pre-treatment – trying to identify the sources within our urban water network that are going to provide the greatest resistance to the environment.
"I particularly study hospitals and hospital waste, which may be a source of particularly nasty bacteria."
Regardless, Prof. Graham is clear that wastewater treatment plants are providing a major defence mechanism against most sources within urban water systems.
"All things considered, wastewater treatment plants are extraordinarily important," he said. "If you think that 80% of the world doesn't have wastewater treatment and those are the places that have the severest levels of multi-resistance and resistant pathogens in the medical system, it's absolutely clear that wastewater treatment plants are of great value."