WWT unveils new series of content for PR19
In the run-up to the 2019 price review, WWT will be shining a light on the 14 common performance commitments which water companies will all be measured against, and exploring how innovation and fresh thinking will be needed to help utilities step up to the challenge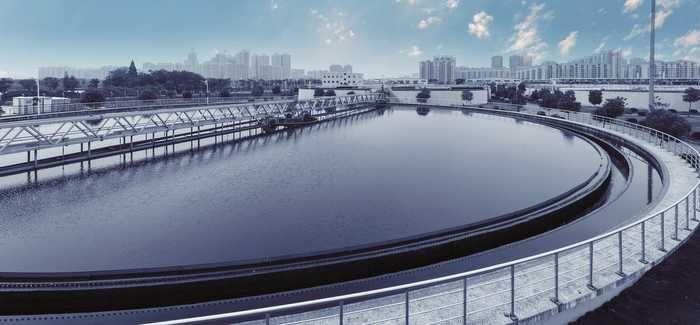 The core expectations that customers have of their water companies have not changed markedly in the three decades since the sector was privatised. People expect to be provided with high-quality water, for their supplies not to be interrupted, and for water not to be wasted via leaks. They expect their wastewater to be taken away in a way that does not pollute the environment, their lives and communities not to be disrupted by sewer flooding or mains bursts, and they want the whole thing to be provided at a reasonable price and with a good, responsive customer service.
But while these central expectations are familiar to everybody in the sector, Ofwat's PR19 price review puts them front and centre in a way that has never been more focused. Previous price reviews introduced the notion of performance commitments, and outcome delivery incentives (ODIs) derived from them, which reward or penalise water companies according to their performance against the commitments. But since the targets agreed by the regulator were bespoke to each water company, performance in some areas was measured in subtly different ways and it was sometimes hard to draw comparisons across the industry and put individual water company performance data into context.
The final methodology for PR19, published in December 2017, tackled this problem by revealing 14 common performance commitments which all water companies in England and Wales must adhere to and which use a common language in terms of measurement and standards. Utilities will still have other targets and commitments that are unique to them – but these 14 goals are set to be the main yardstick for the industry over the 2020-25 AMP7 period and will provide an accessible picture of how the sector is performing.
Some of the 14 reflect concerns and changes that are relatively new. Resilience has emerged as the watchword for PR19, and commitments around minimising the risk of sewer flooding and drought - rather than just the actual occurrence of these incidents - reflect the priority that Ofwat is placing on building long-term resilience into water, wastewater and drainage systems. It's also the first time water companies will have been given a specific measure on the customer experience of developers in their region – revealing the importance being placed on housebuilding by the government and a recognition that this customer group of has been neglected by water companies in the past.
At WWT, we want to keep a particularly close eye on these common performance commitments which is why we'll be putting them at the centre of our coverage of the water sector over the next year. Watch out for the green icons in the magazine which will indicate whenever we are writing about these big targets in our regular features, reports and articles throughout 2018-19. Because 'common performance commitments' is a bit of a mouthful, we'll use the shorthand of 'Goals' 1-14 to refer to them where this helps to keep things concise.
We'll also be unveiling some new types of content to help interpret and contextualise these water company goals for our readers. Our new 'Databank' feature will, in each issue of WWT magazine, present some accessible and visually appealing data related to a different performance goal. Our 'Innovation Zone' slot will zero in on some specific technical innovations which are coming through in each area. On the WWT website look out for our downloadable 'challenge' reports, and our 'project tracker' page, both of which will highlight the range of specific water company work going on in the field to tackle these key challenges. And of course, you can continue to read the lowdown on what we think are the biggest issues in our flagship 'The Works' features.
As water companies set off on their journey to a new level of performance after PR19, we look forward to bringing you the highlights of that journey in our coverage of the sector in WWT.
To find out more, and download our first Challenge Report (on the subject of leakage), visit: http://wwtonline.co.uk/PR19/
The 14 Goals
Water company GOAL 1: Improve customer experience
Customer experience after PR19 will be measured by the new C-MeX index which is in development and is a successor to the Service Incentive Mechanism (SIM).
Water company GOAL 2: Improve developer experience
This is to be measured by a new developer services measure of experience (D-MeX) based on a survey of developer customers.
Water company GOAL 3: Improve drinking water quality
Water quality compliance as measured by the Drinking Water Inspectorate's Compliance Risk Index (CRI).
Water company GOAL 4: Reduce supply interruptions
Supply interruptions greater than three hours are counted, averaged out and then expressed on a per-property basis.
Water company GOAL 5: Reduce leakage
Leakage is in megalitres per day and expressed as a three-year average. Ofwat has stated its expectation that water companies will achieve an average 15% reduction in leakage over five years.
Water company GOAL 6: Reduce water consumption
This is expressed as per capita consumption for a water company's area – i.e., the amount of water used per person per day.
Water company GOAL 7: Reduce sewer flooding
The number of internal sewer flooding incidents per year (applies to sewerage companies only).
Water company GOAL 8: Reduce pollution incidents
Defined as category 1 – 3 pollution incidents per 10,000km of sewerage network, as reported to the Environment Agency or Natural Resources Wales (sewerage companies only)
Water company GOAL 9: Build drought resilience
This measure is the risk of severe restrictions in a drought, defined as the % of the population that would experience severe supply restrictions in a 1 in 200 year drought.
Water company GOAL 10: Protect against floods
This new risk-based resilience metric for wastewater measures the risk of sewer flooding in a storm – defined as the percentage of the population at risk of sewer flooding in a 1-in-50 year storm.
Water company GOAL 11: Reduce mains bursts
This asset health metric is defined as the number of mains repairs needed per 1,000km of water mains per year in a water company's area.
Water company GOAL 12: Reduce unplanned outages
This measure of asset health takes account of instances where there is an unplanned, temporary loss of production capacity – such as a treatment works having to be taken offline.
Water company GOAL 13: Strengthen sewer resilience
The number of sewer collapses per 1,000km of sewer per year (sewerage companies only]
Water company GOAL 14: Improve environmental water quality
Wastewater treatment works compliance, as measured by the Environmental Performance Assessment conducted by the Environment Agency.