WWF research says 40% of rivers are polluted with sewage
Around 40% of rivers in England and Wales are polluted with sewage, according to research published today (October 16) by independent conservation organisation WWF. And the WWF has suggested water companies and government are not doing enough to prevent it.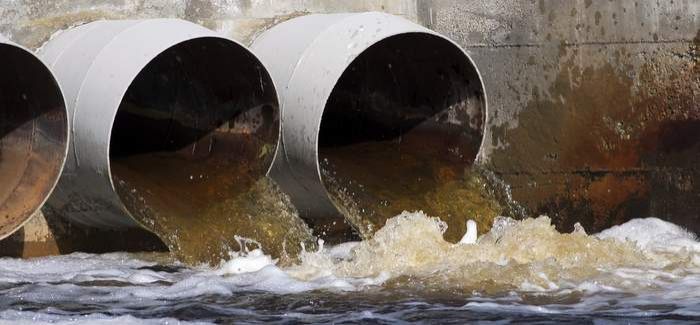 The 'Flushed Away' research is the result of a nine-month investigation into the state of rivers in England and Wales. It provides a river health check and reveals that 55% of failing rivers are polluted with sewage. That's about 40% of all our rivers in England and Wales.
It cites constant discharge from outdated sewage treatment plants as being the main problem. These discharges are legal but the levels of treatment are not sufficient to protect river health.
What is more, said the WWF, there are more than 18,000 sewer overflows across England and Wales – and about 90% of them discharge raw sewage (mixed with rainwater) directly into rivers. Overflows are supposed to happen only during extreme rainfall, to prevent sewage backing up into homes.
But the WWF found 8-14% of overflows are spilling sewage into rivers at least once a week, and between a third and a half at least once a month.
Sewage pollution causes rapid algae growth, starving the river of the oxygen that wildlife needs to survive. This affects animals like otters and kingfishers that prey on aquatic life.
Regulations are clearly not good enough, and people are flushing things they should not down drains and sinks – including wet wipes, kitchen fats and sanitary products as well. These block sewers, increasing the frequency of overflows.
The WWF acknowledged that over the past five years, the water sector has made great efforts to learn more about the problems.
Almost a third of sewer overflows in England are now monitored and the Environment Agency has plans to increase this number dramatically by 2020.
The water industry also established an initiative called the 21st Century Drainage Programme to assess the capacity of sewers and come up with a plan for coping with demand.
The WWF said that whilst it welcomed all of this work, it needed "to see it go further and faster if it's going to make a difference". It urged people to use their voice to help make that difference by writing to their MP to demand action.
Responding to the research, a spokesman for Water UK said: "There's a genuine debate to be had about how we as a country are going to deal with sewage and drainage issues in future in a way which protects our environment, but WWF have muddied the waters with an inaccurate picture of what is going on.
"The report over-states the link between the health of our rivers and how water companies treat and dispose of sewage. For example, it makes no distinction between serious pollution incidents and those which the Environment Agency says have 'minimal impact', giving a false impression of the extent of the problem.
"By 2020, the water industry will have spent around £25bn on environmental work to improve the quality of our waterways, and we always want to do better. That is why we have in place a major programme of work jointly with environmental organisations, through Blueprint for Water, to plan the vital improvements which need to be made in the future."