Wrekin Products wins new Thames manhole deal
Thames Water has entered into a new framework agreement with Wrekin Products to provide manhole covers and bedding mortar for use throughout its network.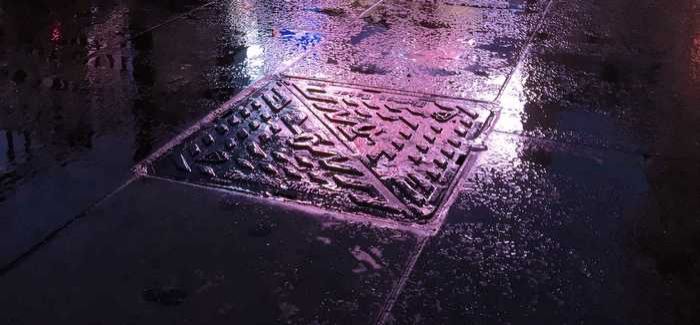 One of Wrekin Products' Unite manhole covers in place in Piccadilly, London
The 3+2-year framework agreement is the third between the two companies over the course of a 10-year relationship. It continues the supply of Wrekin Products' Unite manhole cover and now adds its UniPak bedding mortar, with innovative new measures to reduce waste and ensure product authenticity.
With approximately 1.2 million manholes across 67,000 kilometres of sewers, Thames Water requires a solution that is proven to last and easy to install. Premature failure of manhole covers costs the industry millions of pounds per year and can lead to subsequent road damage. In addition, replacing a manhole cover is not only disruptive but expensive; Thames Water often has to rent the street off the relevant council in order to make repairs, at costs of up to £15,000 per day depending on the location.
There are already nearly 50,000 Unite manhole covers in service on the Thames Water network, with no reported failures since the first Unite manhole cover was installed 15 years ago.
Wrekin has now taken the opportunity to enhance its offering with the introduction of UniPak bedding mortar, developed in part following close observation of Thames Water at work, as Simon Turner, Sales Director of Wrekin Products, explains.
"Unite works most effectively when a certain standard and strength of bedding mortar is used.  While in the past Thames has used solutions already available on the market, we realised that there was an opportunity to create something tailored to the needs of Thames Water and others."
UniPak bedding mortar delivers three crucial benefits to Thames Water's highway ironwork operation.  Firstly, the improved slump characteristics of the mortar are built to prevent sinking, to dry rapidly and to ensure long-term durability.  When used as part of the installation process, UniPakmortar helps to form a homogenous structure, creating a rock-solid bed to prevent movement and cracking of the foundation and frames.
UniPak mortar also features a unique colour as a simple visual check that the correct product has been used.  "Inspection can be a time-consuming and confusing process, so by making the mortar red we can provide a visual cue so that engineers can automatically see that contractors have followed procedure," explains Simon Turner.
As a final added-value feature, Wrekin has launched UniPakbedding mortar in several pack sizes.  "We noticed that a lot of mortar was being wasted previously, so we're also helping to ensure that fitters can mix the exact amount required so that Thames Water can achieve minimal wastage."
The company also provides Thames Water with bespoke installation manuals, videos and its 'toolbox talk' training programme, where groundwork crews can learn more about the correct methods of installation.