WPL wins three Scottish Water frameworks
Hampshire-based package treatment plant specialist WPL has won three contracts with Scottish Water after a competitive procurement process. The company will supply submerged aeration filter (SAF) plants, conical settlement tanks and hire equipment.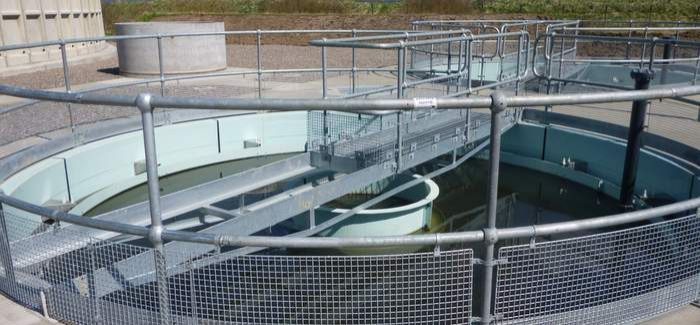 The new frameworks will be in place for five years with an option to extend the agreements for a further three years.
Andrew Haywood, utility and industrial sales manager at WPL, said: "WPL has a long history as a supplier to Scottish Water but that will now take a step up. We were awarded these three framework agreements not just on technical expertise but also on pricing and whole-life cost."
WPL will be one of two SAF suppliers to Scottish Water and the exclusive supplier of conical primary settlement tanks up 6m in diameter. WPL also has exclusivity on hire of SAF wastewater treatment units, microscreens and lamella clarifiers.
The company has previously worked closely with Scottish Water to create bespoke plants for remote and environmentally sensitive areas. In the Quality & Standards V regulatory period (2015-2021), the vast majority of wastewater treatment replacement projects are for smaller, more exposed works, where the utility is seeking to minimise visual impact on the landscape.
Haywood said: "As a public utility, Scottish Water is very focused on its customers and investment in the community. The WPL HiPAF can be installed below-ground, which is a huge benefit to smaller settlements in remote, scenic locations."
Simon Kimber, sales and marketing director of WPL, added: "This is a significant win for WPL. There were at least nine competitors in the running and it was a hard fought and lengthy process, but WPL won three of the framework agreements Scottish Water had on offer.
"Winning these contracts demonstrates that our equipment is a solid investment for utilities and is highly competitive in a busy market. As a manufacturer WPL has always been known for its technical expertise, but it is very gratifying to see we also scored highly on value for money and whole-life cost 
"The exclusive deal for hire of SAFs, microscreens and lamellas is great news and shows the company was justified in increasing the range of equipment it offers for hire. WPL is celebrating its 25th anniversary this year and it is fantastic for the business to be able to continue its long and positive association with Scottish Water."