World's largest UV plant wins award
The largest UV water treatment facility in the world has been recognised with an award from the International Ultraviolet Association (IUVA). The Catskill-Delaware Ultraviolet (UV) Disinfection Facility, completed in 2012, is the first treatment plant to incorporate UV water-treatment on such a large scale.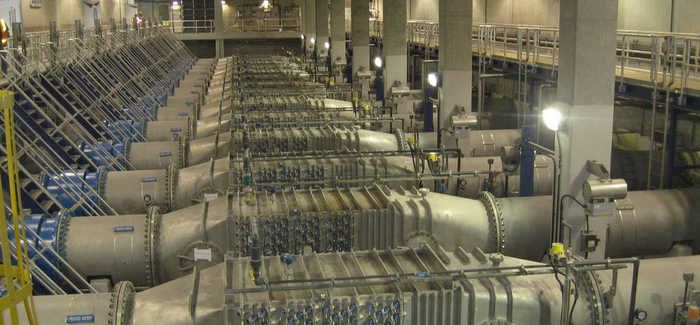 The facility supplies water to New York City and lower Westchester County
Designed to meet future regulatory requirements, the facility provides an additional layer of protection to keep the city's drinking water safe by disinfecting water-based bacteria that can cause gastrointestinal illnesses. The New York City Department of Environmental Protection (DEP) won UV Engineering Project of the Year at the IUVA World Congress in Las Vegas on25 September 25.
Engineering consultancies CH2M Hill and Arcadis acted in partnership as construction manager for the US$1.4B (£872M) project and shared in the award.
"The Catskill-Delaware UV facility is the largest of its kind in the world," said Paul Whitener, CH2M Hill programme director. "The facility treats two billion gallons [7.6Mm3) of water per day and delivers safe water to New York City (NYC) and lower Westchester County's nine million residents. Working closely with the NYC DEP and the entire design and construction team, we helped deliver a unique facility that is setting the standard for other water municipalities looking to incorporate UV technology into their treatment processes."
NYC's water supply is the largest unfiltered system in the US. The city's three watersheds (Catskill, Delaware, and Croton) extend 201km and include 19 reservoirs and three controlled lakes; the Catskill and Delaware watersheds supply 90% of the city's drinking water.