World's largest copper mine awards filtration contract
Birmingham-based Doosan Enpure (DE) has secured a £10.4M contract to design, procure and supply a pre-treatment filtration plant at a desalination project for the world's largest copper mine. The Escondida Water Supply Project in Chile's Atacama Desert comprises a £63M seawater desalination plant as part of a £2B expansion of the mine, which is operated by Australian mining multinational BHP Billiton.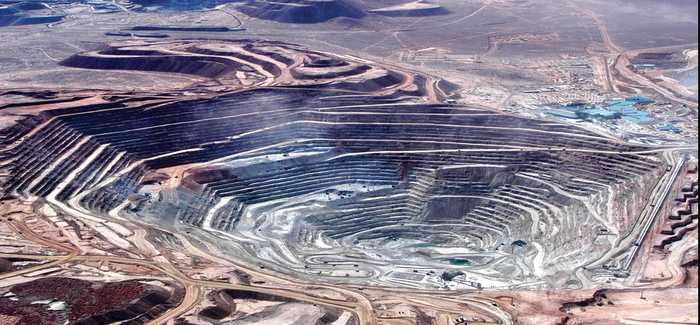 Chile's Escondida copper mine, the largest in the world
DE will design, supply and install a 446,000m3/d pre-treatment plant, comprising 60 rubber-lined pressure dual media filters, complete with automated media reloading system and scouring air blowers. The scope for the project is being carried out at the South Korean company's offices in Birmingham, which opened in May 2013.
Avtar Jirh, managing director of Doosan Enpure, said: "This contract on such a forward-looking project in a new region for us is source of huge pride, and I congratulate our team. To secure this contract in only our first year shows that clients understand how our expertise in filtration can provide solutions to a wide range of industrial applications."
The Escondida seawater desalination plant will have a combined daily output of about 220,000m³/d, making it the largest reverse osmosis (RO) project in Latin America. It will deliver 2,500l/s of desalinated seawater water to ensure running of the new 152,000t/d OGP1 copper concentrator.
Under the deal, Doosan will take charge of the supply of the plant's facilities and equipment as well as supervision for erection and commissioning. The project will see first water production towards the end of 2016.
The desalination plant is situated on the northern coast of Chile in the state of Antofagasta. The water will be supplied to the mine, which is located approximately 3,000m above sea level, via a 180km pipeline.
The mine contributes 4% of Chile's GDP and Doosan Enpure says the project will reduce reliance on aquifers in one of the driest places on the planet.