World's 18 most water-stressed rivers
The World Resources Institute (WRI) has published a list of the 18 river basins around the world facing 'extremely high' levels of water stress, meaning that 80% of the water naturally available to agricultural, domestic, and industrial users is withdrawn annually. This leaves businesses, farms, and communities vulnerable to scarcity.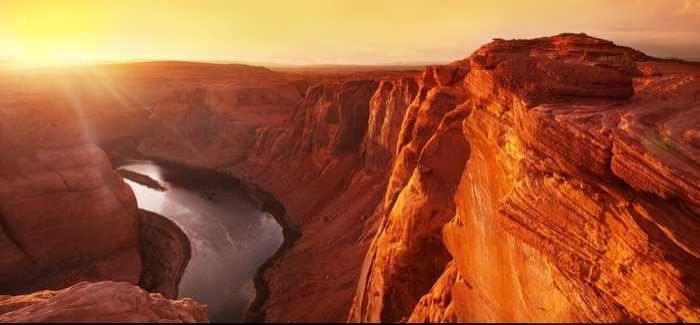 More than 30 million people rely on the Colorado River for water
Periodic, and often serious, droughts only make the situation worse. Stressed river basins can severely threaten regional water security and economic growth, and may even contribute to political instability, especially if a basin does not have adequate water-management plans in place, said the WRI.
According to the WRI list, Iran's Qom river faces the highest level of stress in the world. Five of the 18 rivers on the list are located in China while Indonesia, Afghanistan, India and the US all have two each.
The WRI said that decision-makers in many of the world's water-stressed basins have attempted to put management plans in place, with mixed results. It highlighted the example of the US' Colorado River as a prime example of a plan that, while well-intentioned, may ultimately be unsustainable. Starting in Colorado and running 1,400 miles to the Gulf of California, the Colorado River is the 14th most stressed among the world's most populated river basins, and the sixth most stressed if ranked by size. More than 30 million people depend on it for water.
Writing on the WRI blog, Andrew Maddocks and Paul Reig say that as water demand from irrigated agriculture, industrialisation, and domestic users explodes, major rivers on several continents are becoming so depleted that they sometimes fail to reach their ocean destinations.
They wrote: "Add climate change, nutrient and chemical pollution, and physical alterations like dams and other infrastructure development to the mix and it's clear that many communities rely on water resources that face an increasingly risky future. As the world marks another World Water Day (March 22), we must become more knowledgeable about the water security threats we face. River basin-level water risk data is a key tool in moving toward a water-secure future."
Click here for the full list of the most water-stressed rivers.