Witty calls for £1B backing for innovation
The government should back cutting edge technologies or 'Arrow Projects' with £1B of funding, according to a new report from the Department of Business. The report proposes that world-leading Arrow Projects are created with universities at their tip, while local and national resources such as the Technology Strategy Board and UK Trade & Industry (UKTI) are lined up behind them to create the maximum economic benefit and to support export led growth.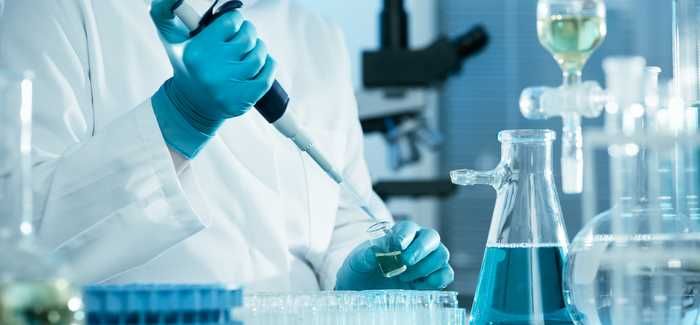 University inventions need to be turned into businesses, says report
Sir Andrew Witty, chief executive of GlaxoSmithKline (GSK), was commissioned to examine how universities can better support economic growth and drive exports. The report says that these collaborative projects would not be limited by postcode or narrow locations, but instead by technologies such as quantum computing, which offers revolutionary advances in computer capability.
Witty says the funding should come from either new money or through the redirection of money from existing schemes and should ensure a one stop shop for funding rather than the multiple and complex applications that currently exist. In addition, he says universities should better support fast growing, innovation rich SMEs which have the potential to break into global markets and supply chains.
His report, Encouraging a British Invention Revolution, recognises that the UK is a world leader in technology and inventions and has some of the best universities in the world. But in order to punch its weight internationally in turning inventions into successful businesses, it says complex funding streams need to be simplified and universities should be charged with a greater role in delivering economic growth.
He said,"This country leads the world in many cutting-edge technologies and inventions. But too often we fail to turn these great ideas into successful companies that create jobs.
"Our universities are key to changing this. They are already a major competitive advantage for the country and I believe we could do more to maximise this. This report sets out how we can make better use of the ideas they create and working with other institutions how they can convert those into jobs here which support an export led economy."
Cranfield University's head of the School of Applied Sciences, Professor Tom Stephenson, told WWTonlinethat the university welcomed the Witty Review. He pointed to the university's own success with innovation company BluewaterBio.
"The review talks about a 'third mission' for universities, working with industry, and this is what we've been doing already and continue to do with BluewaterBio. Bluewater Bio is export-led, so the partnership is the type I am sure Witty would like to see.
"I notice the review talks about engaging Local Enterprise Partnerships (LEP). As a note of caution, I don't believe you can point to an area of the country and say there is a cluster of water technology companies there. The reality is the companies are situated throughout the country. The strategy for water innovation should be nationwide."
Colin Skellett, executive chairman of Wessex Water, was on the review's advisory group as chair of the West of England LEP. He told WWTonline that he believed universities had a "key role" in engaging with business to create economic growth.
"A lot of growth comes from universities and the clusters that develop around them and how that might be taken forward," he said. "Its relevance to the water industry is the interface between universities and industry in driving innovation."
Skellett said universities have expertise that businesses need. He also sees a mutual benefit from working together.
Giving the example of Wessex's relationships with the University of Bath, he said, "Universities have a lot of skills we can draw on. And because of our financial support, they can leverage other research money we can't get to."
He said the government should recognise key technologies and businesses that could drive growth.
John Cridland, director-general of the CBI, said: "Our universities already make an extensive contribution to the UK economy. This insightful report by Sir Andrew Witty has clear recommendations on how universities can play a greater role in supporting growth in world-leading technologies and in their local economies.
"Establishing a funding stream to support 'arrow projects' – collaborations of businesses and universities – that build competitive advantage and advance our industrial strategy priorities is a great idea.
"We also need to ensure that more mid-sized and smaller businesses benefit from the huge potential universities bring. A single point of entry for companies wishing to engage with universities and a sharper focus on supporting innovation in mid-sized businesses are logical first steps."
Universities & Science minister David Willetts said: "We know that universities are engines of innovation and have an important role to play in driving our industrial strategy. We are already making strides to help commercialise the work done by universities under the Eight Great Technologies, which will help this country accelerate ahead in the global race. We will now consider the recommendations and respond more fully in time."