Wind powers Scottish island works
Treatment works on two Hebridean islands are capturing the power of the wind to generate electricity. Three Evance R9000 small wind turbines have been installed at Scottish Water's wastewater treatment works at Broadford, on the Isle of Skye, and another three at the water treatment works on Raasay.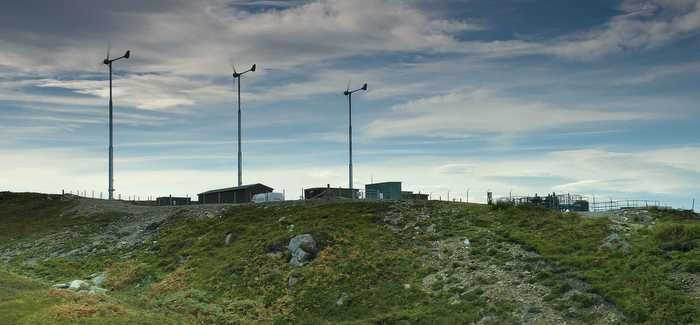 Three Evance R9000 turbines help power Raasay water treatment works
These turbines will harness the natural wind resource to reduce the energy costs of operating these vital services for the community. Next month three turbines will also be installed at the Portree wastewater treatment works on Skye.
"These nine Evance turbines will make a significant difference to the running cost of the water treatment works as they will generate nearly 50% of the electricity needed to operate these services," said Tim Sammon, director of Evance Wind Turbines.
Eddie Johnstone, project manager with Scottish Water's Energy Team said: "Scottish Water is looking to take advantage of natural wind resources at some of our sites to reduce our energy bill and, in turn, the cost of providing essential services to our customers in Scotland. The commissioning of the turbines on Skye and Raasay follow similar schemes in the Western Isles and Orkney."
The turbines are part of the wider investment programme by Scottish Water Horizons, the utility's commercial subsidiary, in renewable generation schemes across Scotland.
"We are working with Scottish Water on further projects, as they continue to work towards a more sustainable public service," concluded Sammon.