What will the PR19 price determinations mean for the water sector?
Like a blockbuster released in time for the Christmas holidays, Ofwat's PR19 price determinations has something for everyone - thrills, spills and customer bills.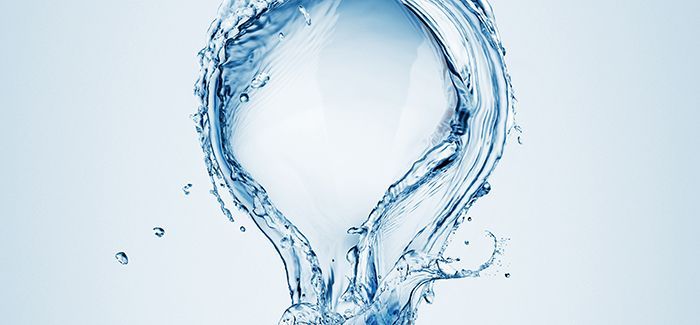 The document, which was published earlier this week, contained a number of key demands for water companies in England and Wales over the next five years, including cutting leakage rates by 16 per cent and reducing mains bursts by 12 per cent.
It also confirmed that Ofwat plans to launch an innovation competition, with up to £200 million available between 2020 and 2025.
The price determinations have come at the end of a year when the water industry has found itself under pressure from both ministers and opposition parties to improve performance, but now that the document has been published, has PR19 lived up to the hype? Is it the game changer many predicted, or will it prove to be a damp squib?
The chief executive of the Consumer Council for Water, Tony Smith said most customers will see this as a "good deal" but he added that more must be done to "make sure everyone can afford their bill and ensure there is sufficient investment in safeguarding these essential services long into the future".
"Water companies have had it too good for too long," added Smith.
"At first glance in appears Ofwat has listened to our repeated calls for it to get tougher and tip the balance back in favour of customers. But we'll be keeping a close eye on the performance of companies to make sure customers are not short-changed."
Alex Prentice, sector lead for utilities at regulatory experts Huntswood, said the regulator has sent a "clear message" to water companies that there will be a shift away from the status quo, with increased investment in the sector to ensure a greater focus on customers.
"As the industry moves towards improved resilience – both financial and operational – firms must put in place clear plans with effective customer communication at the heart of all activity," added Prentice.
"Ofwat has stated that firms that 'go above and beyond' will benefit from further financial support, while those that don't will be penalised and asked to return money to customers. This puts a strong financial incentive on companies to invest in excellent customer service and complaints handling to deliver positive performance and good outcomes for all bill payers.
"At times of extraordinary disruption, customer service teams are put under the most pressure. Having access to flexible, third-party resources can help to ensure continuity and excellence, while keeping down costs that can arise from complaints," said Prentice.
Fujitsu UK and Ireland's chief digital officer for manufacturing, utilities and services, Graeme Wright said it was "great" to see Ofwat demanding change.
"The utilities industry is set to undergo a period of change, especially over the next five years," added Wright.
"As a result, if the UK's water companies are to address the affordability of water required by Ofwat, they'll need to improve the systems they have in place.
"By employing the latest technology and investing in its infrastructure, water companies can ensure they have full lifecycle, 'systems thinking', and 'agile' approaches to become more data driven and find ways to save water.
"Through the increased use of IoT and data analytics, water companies will be able to ensure efficiency of their systems and in turn, costs can be cut for both themselves and consumers – a win-win situation for all parties, all whilst meeting Ofwat's demands," he added.
PA Consulting's water sector expert, Liz Parminter, commented: "Beyond the headline grabbing reduction in appointee cost of capital to 1.96 per cent – the lowest since privatisation – the picture for water companies is more nuanced and individually focussed than it has ever been.
"Ofwat has made concessions in its final determinations giving water companies more breathing space in next couple of years through a reduced frontier shift efficiency challenge, more glidepaths and reduced stretch on some performance commitments and changes to Pay As You Go ratios and bill profiles.
"Despite these positives, some water companies still face large cost gaps whilst others have to find steep gains in performance. The challenges don't stop there with other companies having already agreed to reduce dividends or facing a challenge to maintain their credit ratings. In such an environment it will be the strength of each company's executive team that will be differentiating factor. How well they embrace new operating models, increased use of technology and ideas from outside the sector will ultimately decide the winners and losers over the next five years."
Simon Colvin, a partner and head of utilities at Weightmans LLP, said: "From the outset, improving the water sector's customer engagement has been a core aim of PR19. Ofwat's final determinations have confirmed the new Customer Measure of Experience (C-MeX) and Developer Services Measure of Experience (D-MeX) will come into force on 1st April 2020.
"Both are designed to bring the customer service credentials of water companies in line with competitive markets, replacing the Service Incentive Mechanism (SIM), a financial and reputational incentive that has been in place since 2010. Like SIM, C-MeX will reward companies that improve their customer engagement and penalise those that don't. However, the new rules expand the scope of channels Ofwat uses to measure positive engagement, factoring in social media for the very first time. It means a poorly handled complaint that escalates to a public forum could have a significant impact," added Colvin.
"It's encouraging to see the business plans water companies submitted to Ofwat contain detailed plans designed to improve customer engagement in a more digital environment. These measures will need to be reviewed and updated throughout the sector's next regulatory cycle to ensure they remain fit for purpose as the digital environment continues to evolve.             
"As steps are taken to improve customer engagement across a broader set of customer channels, a clear conflict resolution strategy that protects staff, accompanied by comprehensive and regularly updated training, is also a must. Employee welfare is a significant responsibility. Water companies can be liable for emotional and physical harm to employees resulting from engagement with disgruntled customers, and this accountability is now extending to include mental health and wellbeing."
Chris Quinn, water services director of World Kinect Energy Services added: "Ofwat's final determinations for 2020 for business charges across the next regulatory period look to have allowed for more retail margin for water retailers, thus creating a more competitive landscape for customers.
"The period from market opening to now has been a frustrating one for all involved. Customers have been critical of the switching process and critical of the service received from water retailers, coupled with tight margins, has resulted in the overall experience, generally speaking, being poor.
''Customers are incentivised by savings and overall cost, this has come out loud and clear from our own intelligence and customer feedback, which also indicates that most customers see good customer service as a basic expectation which isn't consistently happening across the board, so the market still has a long way to go."