WET News Water Industry Supplier Conference looks to the future
Senior water sector consultancy, contractor, equipment manufacturers and service provider professionals will gather on November 10 in Birmingham to discuss the current industry culture and direction, while looking ahead to future opportunities for innovation and collaboration.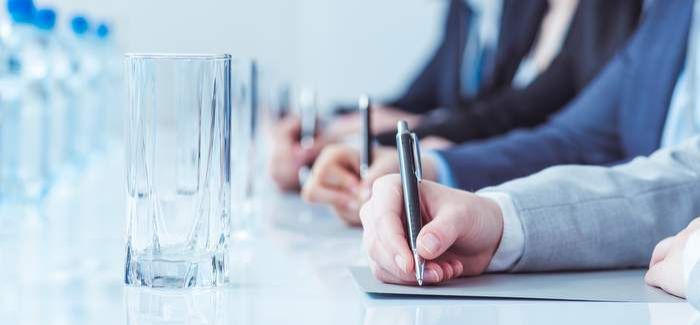 The third WET News Water Industry Supplier Conference will kick off with Ofwat's Water 2020 approach to regulatory design, with the support of British Water and Future Water Association throughout the day.
A new feature for the conference this year is a 90-minute interactive session where senior directors from Affinity Water; Northumbrian Water; United Utilities and Yorkshire Water will outline opportunities for industry standardisation and efficiencies, collaboration, innovation and investment.
Also, Building Information Modelling (BIM) and offsite-manufacture are two areas within which the supply chain needs to reflect carefully on its own ROI attractiveness to investors, and ensuring that products, solutions and services fit within the 'big picture' strategies of major contractors and clients.
There is no shortage of questions that need input from the various players in the water industry – whether it is how one defines 'innovation', discussing if a focus on the bottom line hinders 'true value', or understanding what it means to be a sought after professional in the sector – there will be plenty to learn and debate during this vital conference.
Experts speakers include:
David Black, senior director, Water 2020, Ofwat
Martyn Hopkinson, operations director, Future Water Association
Paul Mullord, UK director, British Water
Paul Hilton, technical director – project management, Mott MacDonald
Andrew Cowell, chair BIM4Water and engineering director MWH
Dr Mark Fletcher, director and global water leader, Arup
Colin Merewood, water sector customer director, Costain
Stephen Martin, director of asset management, Affinity Water
Steve Crake, head of procurement, Northumbrian Water Group
Stephen Wright, manager of standard products and solutions, Yorkshire Water
Mark Hanrahan, group business development director, North Midland Construction PLC
Bill Thicknes, operations director (London & South), J Murphy & Sons
Click here for more information and to book a place at the event.