Wessex Water's EnTrade appoints Thompson as Managing Director
Environmental services company EnTrade has appointed Natural England's Guy Thompson as its new Managing Director.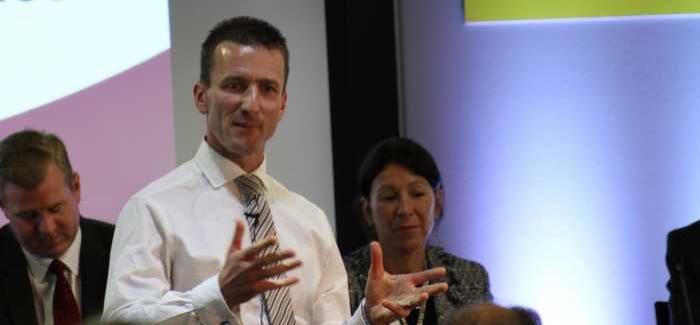 Set up by Wessex Water in 2016, EnTrade was last week named in the government's 25 Year Environment Plan as a "more efficient way of tackling pollution" and is currently addressing issues of water quality.
EnTrade allows buyers and sellers of environmental improvements to create a market for those improvements – such as encouraging farmers to grow cover crops on their land to help reduce the amount of nitrates reaching rivers.
Currently Chief Operating Officer at Natural England, which has collaborated with Wessex Water to understand the learning from EnTrade, Mr Thompson will join the company on 19 February and will build on the fifth round of auctions, which have just got underway.
David Elliott, Director of Strategy and New Markets at Wessex Water, said: "We are really proud of what EnTrade has achieved in such a short time, and we have an ambition to grow the service to facilitate wider environmental improvement by enabling greater collaboration.
"Guy's appointment is a clear signal of our intention to invest in EnTrade and he will be a wonderful addition to our team."
Mr Thompson, a former Director of Green Alliance, said: "I believe the water industry can play a powerful role in innovating for the environment.
"I'm looking forward to establishing EnTrade and helping Wessex Water secure its vision to become a provider of outstanding environmental services and create great places for people to live and work."
Wessex Water has been working with farmers since 2016 to reduce nutrient loadings in the Poole harbour catchment in Dorset.
Farmers have also been bidding for the cost of growing cover crops in an EnTrade auction run in partnership with United Utilities.
EnTrade was set up initially to trial creating a marketplace to fund cover crops and other measures such as undersowing maize, installing buffer strips and converting areas to medium-term arable reversion in Poole.
It is now expanding into wider services and delivery such as phosphorus and biodiversity, while the online platform has been updated and made even easier to use.
In addition, for this round of funding there is also the opportunity to apply for free fertiliser spreader calibration. EnTrade will arrange for a qualified examiner to calibrate a spreader at a convenient time.
James Peacock, EnTrade product manager, said: "With EnTrade we want to make the process as simple as possible for farmers and landowners, and that's why we've rebuilt the platform from the ground up.
"Having listened to feedback from farmers, the new platform should be easier to understand and provides much better feedback on where they are in the auction."