Wessex Water to spend £50m on water treatment centre
Wessex Water is investing £50 million to improve and rebuild its Durleigh Water Treatment Centre near Bridgwater.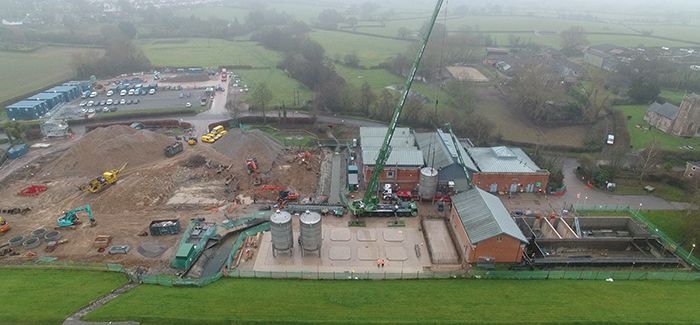 The water treatment centre has come to the end of its operational life, and the reconstruction forms part of the company's long-term water supply strategy for Somerset.
Work is due to run until spring 2022 and is progressing well, with demolition now complete and major groundworks underway. This will be followed by construction of new buildings and specialist equipment.
Wessex Water's Simon Osborne, who is coordinating the work, said: "We recently took delivery of five of nine carbon filter vessels that will be installed at the site to improve our water treatment processes.
"These essential improvements will ensure we continue to deliver high-quality water to our customers.
"We're doing everything we can to minimise disruption to the local community and our impact on the environment."
Wessex Water has completed the build of two new wetland habitats at the head of Durleigh Reservoir – located west of the treatment centre.
The wetlands project is designed to filter silt and coarse sediment, helping to improve the raw water quality entering the reservoir. This is aided by Wessex Water's catchment delivery team working with local farmers to reduce pesticides and silt entering the watercourse.
Project manager Sam Richards explained: "Creating these diverse wetlands will not only improve water quality in the catchment but bring significant benefits to wildlife, especially amphibians and dragonflies as well as wildflowers."