Wessex Water's borrowings increase to help fund investment programme
Wessex Water's turnover increased from £492.1M to £524.9M and profit after tax increased from £107.9M to £169.3M, according to its full-year results. Borrowings rose by a further £103.3M, which the company said would help fund its investment programme.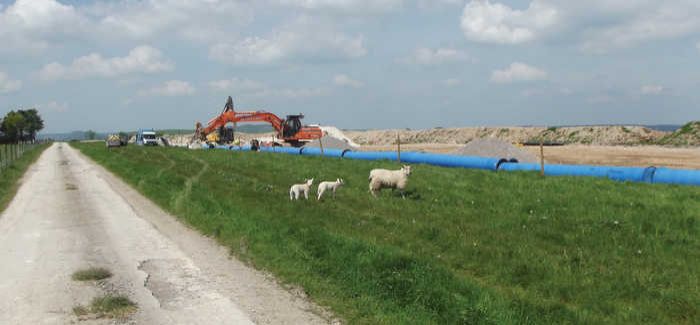 The next phase of the water supply grid was included in Wessex Water's £226M spend for 2013-2014
The company's annual results showed more than 96% customer satisfaction and continuing high levels of compliance with quality standards. During 2013-14, £226M was invested to improve existing infrastructure and build new assets, including the next phase of the regional water supply grid. 
Wessex Water said: "This is our largest ever project and when completed will significantly improve the resilience and quality of supply for customers, as well as supporting the water environment."
Chief executive Colin Skellett said: "Other major work included mains refurbishment in and around Taunton, replacement of Ashford water treatment works, phosphorus removal schemes at three sewage treatment works and work to improve the treatment of sewage sludge and to generate more renewable energy at our Trowbridge plant. In total, we completed 700 separate projects and are on target to deliver all our regulatory outputs by the end of 2015."
Wessex Water's business plan for the five years from 2015 to 2020 was recently submitted to Ofwat and proposes bill rises are kept below inflation for the next six years.
Skellett said the company fully recognised the pressure some households were under in paying bills."
The company has published Water – a new direction, a business plan for services, investment and bills for 2015-2020. Skellett said: "We propose spending 20% more than the current five-year period, while bills will fall in real terms this year and every year until 2020 – reducing by more than 5% over the five years."