Wessex Water recruits sixth formers for Young People's Panel
Wessex Water has recruited more than 20 students to participate on its pioneering Young People's Panel, which aims to help shape the future of the business.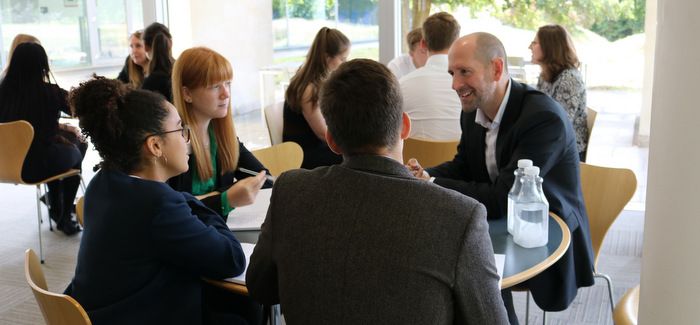 The 23 sixth form students have been recruited to the 2017 panel, which was set up last year, and
spent a day at Wessex Water's operations centre in Bath learning about the company and spending time with directors and senior managers before being set real-life tasks.
The panellists will return in November, when they will pitch their ideas in Apprentice-style presentations and compete for prizes.
Last year's panel suggested a cashback guarantee for new water meter customers, a trial scheme which is set to be rolled out by Wessex Water in the near future.
Andy Pymer, managing director of Wessex Water Services, said: "The Young People's Panel is a great way for us to gain valuable input from younger generations on the way we work and opportunities for the future. Last year's inaugural panel proved a big success, with some really bright young minds contributing ideas which we will now be implementing as a business.
"The experience is also mutually beneficial for the young people, who can take away valuable experience of presenting to a panel of senior managers and add some really credible achievements to their CVs."
The focus of this year's Young People's Panel is community engagement, and tasks include coming up with ideas to address sewer misuse and how to encourage all customers to treat water as a precious resource.
Panel members, who come from all corners of the Wessex Water region, also complete online assignments and keep in touch via a private Facebook group. In turn, they receive a formal reference for use in UCAS or apprenticeship applications and a £100 reward.