Wessex Water makes zero-waste promise
Wessex Water has set itself an ambitious target to ensure that none of its waste is sent to landfill by 2020.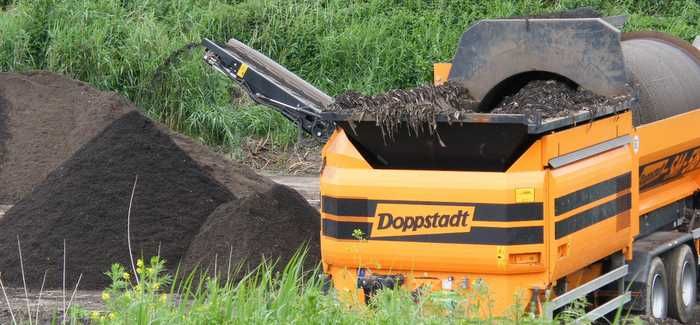 Much of Wessex Water's waste will be composted rather than sent to landfill
The company already diverts 97% of its waste from landfill, including all of its office waste, but wants to make this 100% across the whole business over the next five years.
The goal is made more challenging by the fact that around 1% of waste is accounted for by items such as contaminated soil and construction wastes that are difficult to reuse or recycle.
James Peacock, waste management adviser at Wessex Water, said: "As a utility company, we must ensure we're doing our best for the environment and with landfill tax now at £80 a tonne, it now makes economic sense to aim for these high recycling rates.
"It takes a bit more work and thinking about upfront, but results in us saving money and reducing our impact on the environment."
The company's approach is being embraced throughout its business, including during major construction schemes.
A new underground reservoir at Summerslade Down, near Warminster in Wiltshire, that is part of Wessex Water's £230M water supply grid scheme, was constructed using over 40,000 tonnes of materials recycled on site, which would normally be sent to a recycling facility.
This not only reduced vehicle trips, but also saved costs and carbon emissions from purchasing and transporting new building materials.
Now complete, the 8 million-litre reservoir will provide further security of water supply for customers in the area, along with the rest of the grid scheme which includes 65km of pipeline that will transport water from areas of surplus in Dorset to areas of deficit in Wiltshire.
"Minimising waste material while constructing our water supply grid project and building other schemes significantly saves bill payers' money and brings great benefit to the environment," said Peacock.
The company is also enforcing its zero waste promise throughout its day-to-day operations, including its sewage treatment process.
Plastic, paper and sanitary material from non-flushable items such as wet wipes and nappies that are screened out from sewage treatment works, as well as grit from the road falling into sewers, are traditionally sent straight to landfill.
Instead, at Bristol sewage treatment works, Wessex Water's renewable energy company GENeco composts these materials, as well as that from other companies, and is currently in discussion with the Environment Agency to determine the agricultural benefits of the resulting compost-like output.
The results are already gaining interest from farmers due to its nutrient content and soil improving qualities.
Other water companies have made efforts to divert their office waste and specific construction waste, but Wessex Water is the first to commit to ensuring all waste from across the business avoids going to landfill.