Wessex Water calls for ban on 'flushable' wipes
Wessex Water is leading calls for a ban on the word "flushable" on wet wipes, which are clogging toilets, drains and sewers. The water company has written to the Advertising Standards Authority (ASA) calling for an end to "misleading" branding and packaging.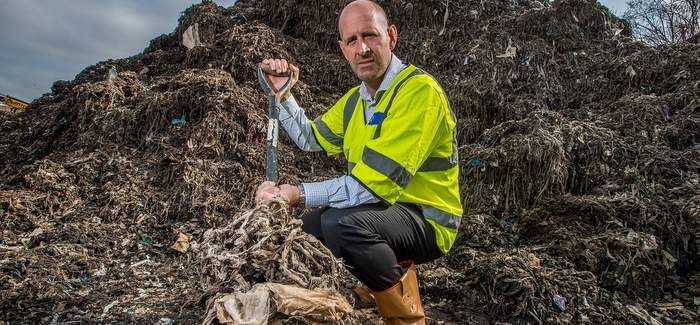 Matt Wheeldon
Environmental charities Surfers Against Sewage and the Marine Conservation Society, plus Litter Free Coast and Sea and City2Sea, have also signed the letter to the ASA.
The complaint follows government-confirmed plans to ban microbeads in cosmetic goods.
Wessex Water director of assets and compliance Matt Wheeldon said: "We frequently hear from customers who have flushed wipes which have then caused a blockage.
"As a result they have had their garden flooded with sewage and, in worst case scenarios, their homes flooded. These wipes are marketed as flushable but often we find they simply don't break down and cause blockages."
Wessex Water said it is called to resolve more than 13,000 blockages every year on the public sewer system in its region alone. In addition, there are thousands more blockages in customers' own drains each year.
The biggest offenders, the company said, are wet wipes, which are often branded as flushable but were responsible for more than two thirds of blockages in the west country region last year.
Wheeldon added: "Some manufacturers claim their products meet 'flushability protocols', yet the reality is that they have made up these protocols themselves – not the sewerage companies who have the horrible job of unblocking the sewers.
"The unequivocal evidence is that wet wipes simply don't break down quickly enough, despite claims that they do."
Wessex has already written to supermarkets and manufacturers, urging them to market the products "more responsibly".
The company has also released video footage of the blockages one of its staff encountered in the space of a few hours.
A version of this article first appeared on Utility Week.