Wessex Water to boost Weston-super-Mare water quality
Wessex Water has completed a £26M improvement scheme at its sewage treatment works in Weston-super-Mare to help safeguard the future of water quality at the region's beaches. Officially opened today, the new treatment facilities at the sewage works in Bleadon enable Wessex Water to store more stormwater and treat sewage to a higher standard before it is safely released into the estuary.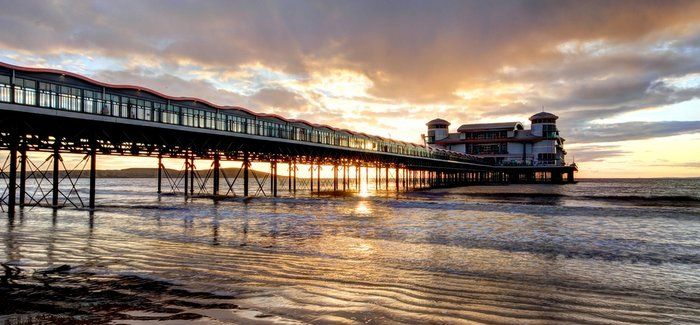 The water company has made the move because under new stricter quality bathing water standards, set to be introduced in 2015, Wessex Water predicts its water quality would be assessed as 'poor'.
Wessex Water hopes that the improvements to the treatment plant, which was originally built in 1999, will ensure the site is able to cope with an increased population at Weston-super-Mare.
Although Weston-super-Mare flooded last year, a spokesperson for Wessex Water told WWTonline that this was "not what the scheme is about." 
According to Wessex Water, the new treatment facility was solely commissioned to safeguard water quality at beaches in Weston-super-Mare in the future.
David Elliott, director of environment and assets, at Wessex Water, said: "We have increased capacity at the treatment plant so we can store and treat more stormwater, which will reduce the impact this can have on river and sea water quality during periods of intense rainfall.
"Our work at Weston-super-Mare sewage treatment works has been completed two years ahead of the new bathing water standards being introduced and will significantly contribute to safeguarding water quality at beaches in Weston."
Elliott also explained that Wessex Water was working with the council to better manage surface water run-off, which could affect water quality during intense rainfall.  A "super pond" will store water running off the roofs and hard standing of new development before draining into rivers as opposed to inundating the sewer network.
As part of improvements, Wessex Water has built four tanks that can hold 21,000m3 of water – the equivalent of 8.5 Olympic size swimming pools – which will increase the amount of wastewater that can be treated during intense rainfall events.
The firm has also improved secondary treatment and ultraviolet disinfection capacity which will reduce levels of bacteria in treated wastewater.