Welsh Water uses ice pigging for mains cleaning programme
Dŵr Cymru Welsh Water is using ice pigging to clean pipes while minimising disruption to customers.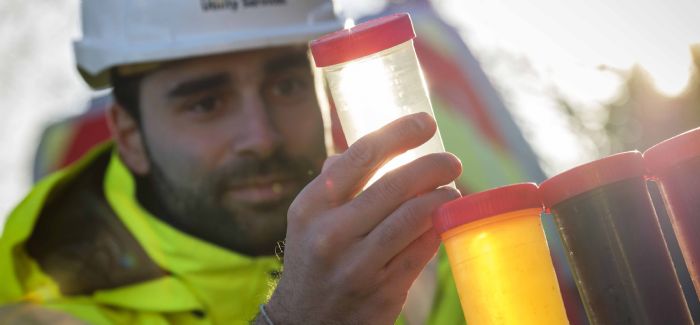 Ice pigging is a pipeline cleaning solution from SUEZ that involves isolating a section of main and passing a thick ice slurry through the pipework from a tanker via a hydrant, with the ice forced by pressure to remove sediment and built-up deposits to leave the pipe clear.
The programme of works, being carried out with Morrison Utility Services (MUS), covers Denbighshire, Anglesey and Flintshire in North Wales and Carmarthenshire and Herefordshire in South Wales and will ensure that Dŵr Cymru Welsh Water is able to maintain a safe and reliable supply of water direct to its customers' taps.
Headed up by Clean Water Contract Manager Dave Ball, supported by a team of Project Managers, the programme of works has involved the cleaning of 135km of potable water mains to date. A further 250km is planned for delivery by the end of the financial year.
Ball said: "With the challenges of delivering a cost-effective solution for our client in line with their regulatory obligations, ice pigging has proven to be an ideal mains cleansing technique.
"A typical ice pigging run takes less than an hour to complete, meaning the impact on the key measure of 'customer minutes lost' is minimal. This, along with less holes being dug outside customers' properties, has ensured the projects have been successfully delivered with reduced disruption."
The bulk of the work undertaken during the nine-month mains cleaning programme has been at night to further reduce the impact on customers.
The MUS team has been involved at every stage in the process, from scoping and designing the schemes through to the installation of the enabling works and the implementation of the ice pigging programme itself.
A further 400km of ice pigging has been planned for year four of the AMP period.
Read more about the SUEZ ice pigging process in our WWT Getting to Grips feature.