Welsh Water to keep bill increase below rate of inflation
Dŵr Cymru Welsh Water (DCWW) says that for the fifth consecutive year its average household bill for 2014-15 will increase below the rate of inflation. News of the below inflation rate increase came as DCWW announced a strong overall performance in its financial report for the half year to September 2013.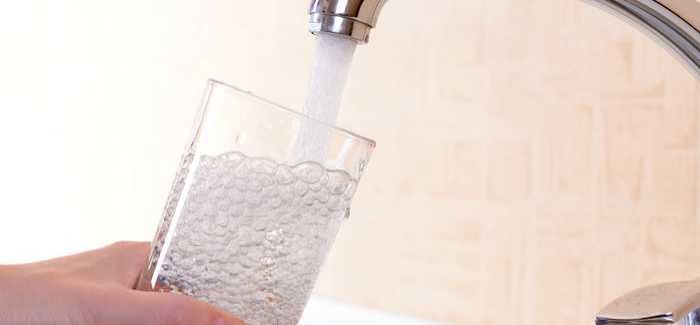 Investment included new treatment processes to improve drinking water quality
The non-shareholder company invested £178M in capital projects and essential infrastructure during the six months, £25M more than the same period last year, to maintain and improve essential services for its 1.4 million customers across much of Wales, Deeside and Herefordshire.  
Key investments include:
New water treatment works processes across North Wales at Llyn Conwy (£15M), Alwen (£10M),  Alaw (£17M), Cefni (£14.5M) and Dolbenmaen (£28M) to protect the quality of drinking water
A new £9M service reservoir at Coed Dolwyd, which will give 70,000 customers in the Colwyn Bay and Llandudno area additional security of supply
£9M upgrade to  Bont-goch water treatment works in Ceredigion that serves around 70,000 customers
£4M upgrade to improve Kingstone and Madley wastewater treatment works in Herefordshire, protecting the local environment
£2M RainScape scheme in Llanelli designed to help prevent flooding by reducing the surface water run-off currently entering the sewerage network
£2M investment on improving 13km of iron water mains in poor conditions in Newport and Hereford to tackle discolouration of tap water
The company plans to invest a further £500M over the next 18 months, supporting around 3,500 jobs through local companies and suppliers in addition to the 2,500 staff employed directly by the company.
This level of investment has been made possible due to the company reducing its own operating costs by 5% since 2010, it said.
Glas Cymru chairman Bob Ayling said:  "As a non-shareholder company where all gains go to the customer, we believe that the results for the first six months of this financial year show that the Glas Cymru model continues to work well for our customers. We are more than conscious that the cost of living is increasing for our customers and we are therefore very pleased to be able to keep our bill increase for 2014 below the rate of inflation for the fifth consecutive year.  
"We have also made good progress in delivering against our targets on water quality, safeguarding the environment and customer service."
Chris Jones, chief executive of Welsh Water, added:  "We will build the trust of our customers by offering consistently high quality service and good value for money. Many of our customers are finding it tough to make ends meet and we are committed to keeping our own costs as low as possible and to help even more of our most disadvantaged customers through our range of social tariffs.
"As we have no shareholders we are returning additional benefits to customers – including reduced bills, social tariffs and accelerated investment – to a value of £140M in the five years to 2015. We are therefore pleased with these latest results which have been achieved through a lot of hard work by my colleagues, together with sustained investment in our business which will benefit our customers for many years to come."